Viewing Your Plan
To see what your parenting plan will look like when it's printed or saved for use outside the app, head to your print preview.
Here, you'll see how your plan looks with your current selections.
This is where you can print your plan or save it to use outside the app.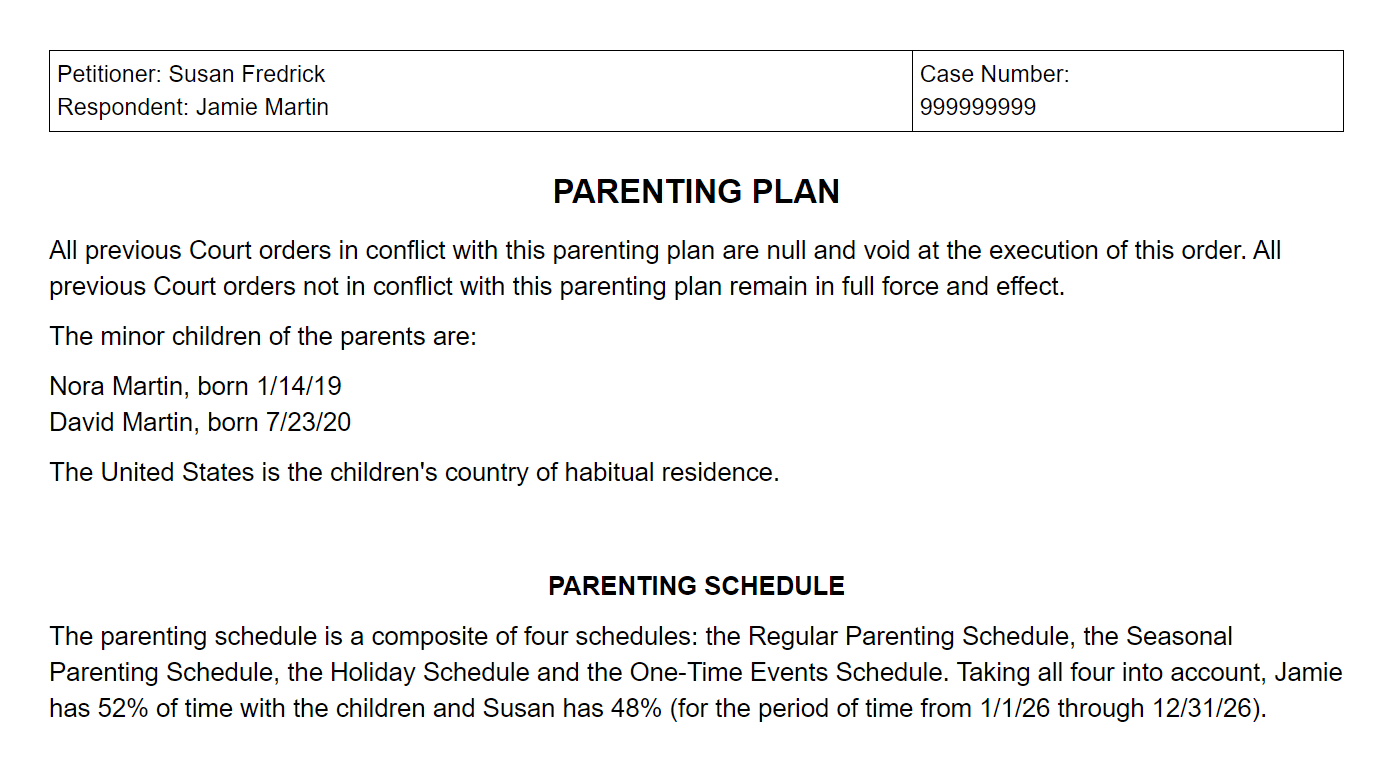 To make changes to what you see, choose from the four ways to edit your parenting plan with Custody X Change.
If you wanted to see a different plan, hit the "back" button above the preview to move between your plans.