About Us
Custody X Change makes life a little easier and less painful for divorced and separated parents and legal professionals.
We provide software that helps parents to:
Spend adequate time with their children.
Reduce conflict through better communication.
Create fair schedules that both parents are happy with.
Work toward parenting plans in the child's best interests.
Stay organized with the details of exchanges, notes and actual time-tracking.
History
We've made regular progress to Custody X Change since work began in 2003. We are currently working on exciting new improvements.
2023

Sep 29: Calendar visual redesign.

Jul 19: Activity interface overhaul.

Jul 11: Improvements for when a co-parent is uncooperative.

Mar 29: Messages: read timestamps and spell checking.

2022

Jul 25: Integration with Family Law Software.

Mar 3: Information about the children: friends, medical, school, etc., can be entered and shared.

Jan 18: Parenting plan overhauled and now has 144 provisions.

2021

Dec 31: Legacy product reached its end-of-life.

May 6: Category-specific expense report.

Apr 19: Began publishing child support calculators on our website.

Jan 26: Monthly calculations shown on calendar and actual.

2020

Oct 21: Offline mode.

Jun 4: Hostility monitor for messages.

Apr 2: Onboarding tips.

Feb 27: Professional groups with shared data.

Feb 4: Parent-to-parent messaging feature added.

2019

Jun 24: Help center integration.

May 21: Click and drag to edit the calendar.

Apr 29: Began publishing in-depth state guides on our website.

Mar 21: Web-app launched, beta finished.

2018

Dec 21: Schedule creation improvements.

Dec 20: Shared children's activities.

Nov 1: Lawyer accounts launched.

Aug 1: Summer break schedules added.

Mar 15: Expense tracking added with printable invoices.

2017

Dec 15: Calendars can now be shared.

Nov 1: Plans now have 100+ provisions.

Aug 22: Parenting plans added.

Apr 14: Calculation reports added.

Feb 16: Web-app beta release, with calendars and journals.

2016

All Year: We continued to make improvements to the design and functionality of the upcoming web-enabled edition.

2015

All Year: We continued to make improvements to the design and functionality of the upcoming web-enabled edition.

2014

Apr 29: New website launched with improved content and linking.

Jan 1: Design work began on a web-enabled edition of the software.

2013

Sep 28: The calendar was redesigned for improved interactivity with version 5.10.

May 6: New website launched with tablet and mobile support.

Apr 11: Expense tracking and a new office-like interface introduced with version 5.

2012

Nov 30: Parenting plan expanded to include 90+ provisions in version 4.70

Aug 20: The calendar interface was overhauled in version 4.50.

Apr 19: Actual-time tracking and journaling were enhanced with version 4.30.

2011

Aug 15: Version 4 was released, with an improved and streamlined interface.

Jun 30: Improvements in ease-of-use were made during the first half of 2011.

2010

Aug 24: 3rd-party time was introduced with version 3.40.

Jan 11: Version 3 was released, improving the calculation algorithms.

2009

Aug 10: Actual-time tracking and journaling were introduced with version 2.50.

Jan 28: Parenting provisions were included in version 2.10.

2008

Nov 26: Version 2 was released, adding PDF support and one-time events.

2008-2006

New development was halted while Ben was in business school at MIT Sloan.

2005

Dec 28: The parenting time report was introduced with version 1.2.

May 3: Version 1.0.0 was made available to the public.

2004

Oct 22: The first Beta version was released to a family court facilitators office.

Jun 10: Ben quit his job and began coding Custody X Change.

2003

Late 2003: A respected family lawyer approached Ben with the idea to create software that calculates parenting time. They formed a partnership and worked on the design of the software. This partnership lasted through 2006.
Team
We're a small, fully-remote team, committed to creating great experiences for parents and professionals facing difficult situations.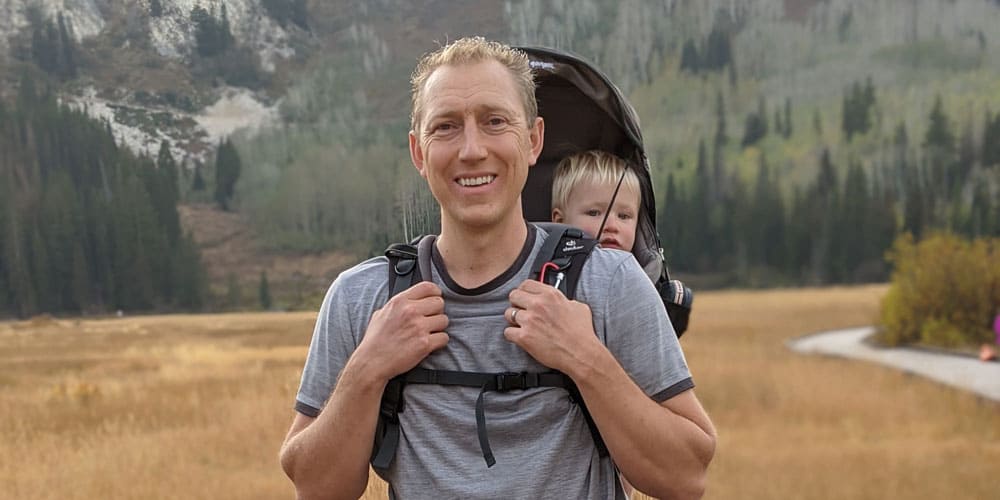 Ben Coltrin: Co-founder and President
Joined June 2004
Ben was 21 years old when he quit his job to create the Custody X Change software. He loves building this software because it positively impacts real people's lives.
Ben lives with his wife and five children in Riverton, Utah. He spends most of his free time with his family.
Ben has an MBA from MIT Sloan and a Computer Science degree from California State University, Sacramento.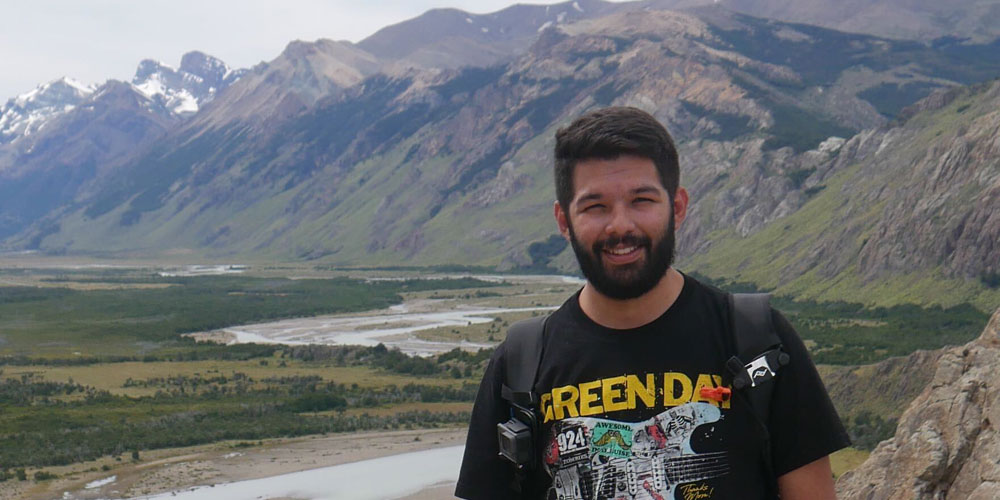 Auro Mota: Software Developer
Joined July 2016
Auro is a software developer who loves to master new technologies. He strives to write code that's easy to understand.
He is the lead guitarist of his band, Ávila. When he's not working or jamming out, he likes to go sightseeing or play video games.
Auro is currently earning a Systems Analyst degree at UNIVÁS. He lives in Pouso Alegre, a city located in Minas Gerais, in southeast Brazil.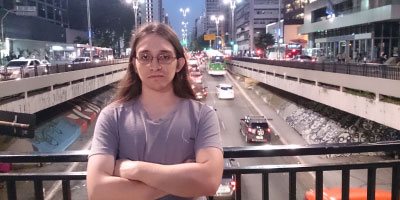 Sandro Bonagura: Lead Developer
Joined June 2017
Sandro is a software developer who stays on the lookout for ways to prevent bugs and problems before they happen.
When he is not working, he is either playing video games or spending time with his wife. He loves all kinds of learning, not just technology.
Sandro has a Bachelor of System Analysis and Information Technology from FATEC-SCS. He lives with his wife in São Paulo, the largest city in Brazil.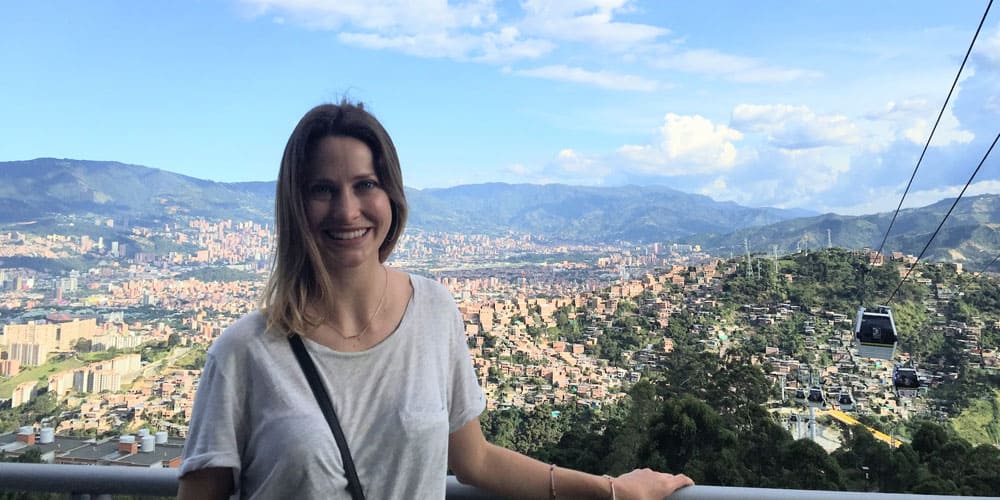 Shea Drefs: Managing Editor
Joined July 2018
Shea makes complex topics easy to read. She began her career as a news reporter and has since written for travel websites, an Ivy League school, a Silicon Valley start-up and more.
She caught the travel bug after graduating from Arizona State University. She has since lived in England, Colombia, Guatemala and Mexico.
When not writing, Shea is likely doing yoga or running — or dreaming of where she'll move next.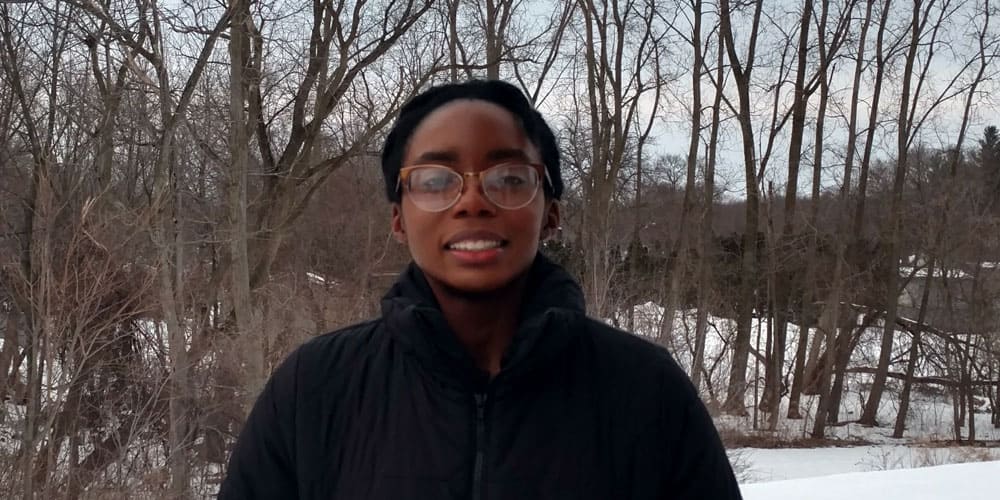 Zarira Love: Writer / Researcher
Joined March 2019
Zarira is a writer from western New York. She has published work online, in-print, and served as a fiction editor for her alma mater's literary journal.
Although primarily a fiction writer, she enjoys writing journalistic and informative pieces. Her hobbies include reading, listening to music, and watching mixed martial arts and professional wrestling.
She has a Bachelor of Arts degree in Creative Writing from SUNY Purchase College.
Ryan Lertola: Customer Success
Joined Dec 2019
Ryan is a software developer who is currently focused on building easy-to-use mobile apps. He has also worked in the retail and legal fields.
He grew up in Michigan, moved to the Phoenix, AZ area after graduating from Western Michigan University, and has lived in San Miguel de Allende, Mexico for the past two years.
Ryan's hobbies include pretty much any outdoor activity, reading, watching TV and movies, and he hopes to do a lot more traveling.
Marcus Pitz: Software Developer
Joined Jan 2020
Marcus started coding when he was 15 years old and loves it. He embraces learning new ideas and especially likes learning better coding practices and strategies.
He has a Computer Science degree from the University of Blumenau, FURB. He lives in Blumenau, Santa Catarina, Brazil.
When he's not at a computer, Marcus is working out, doing pilates or planing his next trip to someplace he hasn't visited before.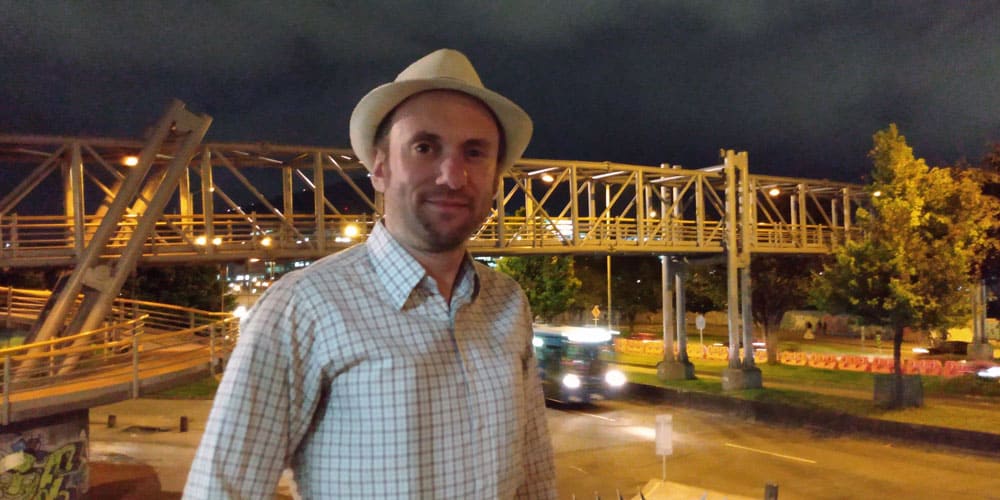 Tucker Lieberman: Writer / Researcher
Joined Nov 2021
Tucker is a curator of many houseplants and an occasional runner of races. He explores the city on foot and dreams big. He has written a bilingual collection of poetry and a book about railroads.
He studied philosophy at Brown University, journalism at Boston University, and life coaching at Easton Mountain. He has worked in tech user experience for a financial company.
Originally from Boston, he lives in Bogotá, Colombia.
Research methods
We strive for the utmost accuracy, with the goal of helping parents ensure the best possible future for their children.
Here's how we do it:
We research across national, state and county borders to understand the local custody processes.
We discuss and fact-check with professionals in varied roles: lawyers, judges, mediators, evaluators, parenting coordinators, family law facilitators, parenting educators, etc.
We dig through websites and documents from governments, courts and legal aid societies to extract the most important information.
We sit in on public custody hearings to observe procedures firsthand.