When Joint Physical Custody Works
The term custody refers to the physical and legal custody of a child. Physical custody encompasses where the child lives and who cares for them.
Joint physical custody (also called shared physical custody, shared residential custody, shared parenting time, etc.) means that your child spends substantial time living with both parents, and both have equal responsibility to physically care for the child.
Joint physical custody does not mean that parents have equal time with the child. Rather, both parents have substantial and frequent time.
The alternative to shared physical custody is sole physical custody.
Bring calm to co‑parenting. Agree on a schedule and plan. Be prepared with everything documented.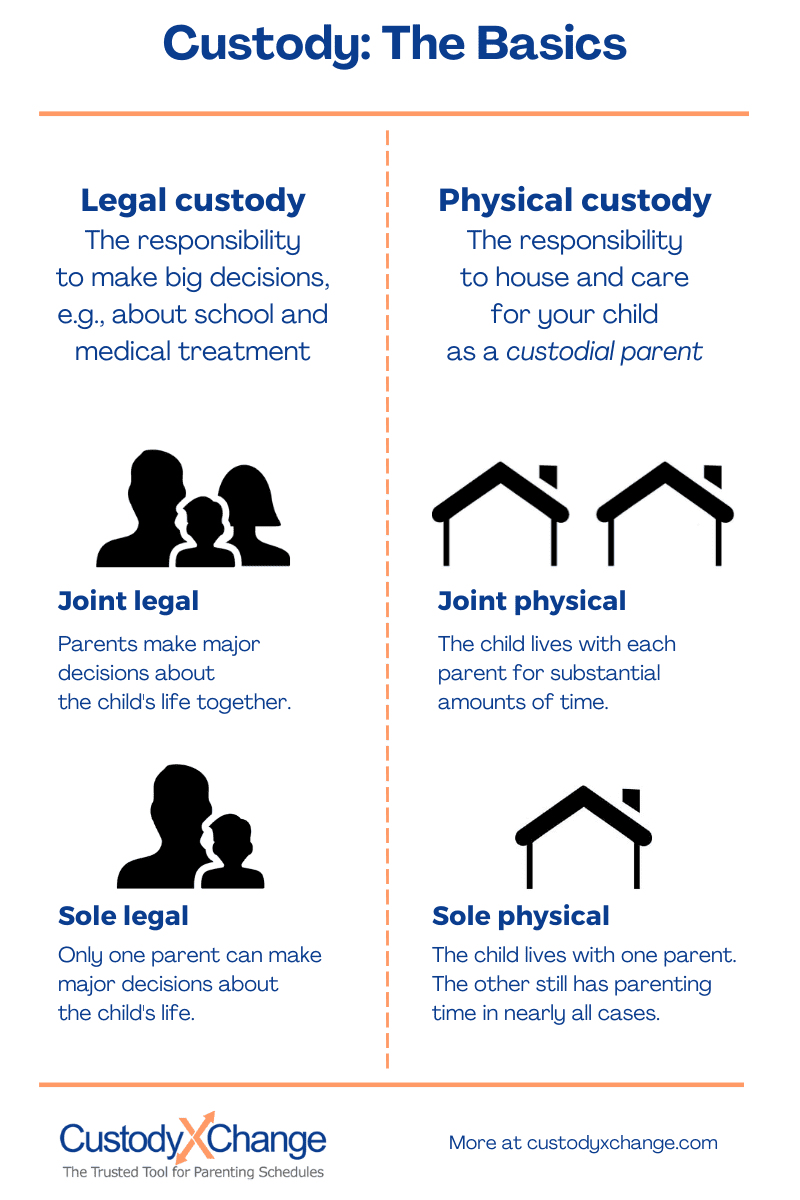 When joint physical custody works
Joint or shared physical custody works well when:
Parents agree that it's in the best interest of their child.
Parents cooperate reasonably well and can make decisions together.
Parents live fairly close to each other and a joint arrangement is logistically possible.
Both parents want to be very involved in raising their children.
There is no history of child abuse, domestic violence or kidnapping.
Joint physical custody can work with almost any parenting time schedule. If your child needs to live primarily with one parent, you can give more time to the other parent with midweek visits, extended weekends, longer holiday breaks, and school break visits. The other parent can also have contact with the child through phone calls, email, texting, attending the child's events and activities, etc.
Children generally do better if both parents are significantly involved in their lives. If you and the other parent can make joint physical custody work, it will benefit your child.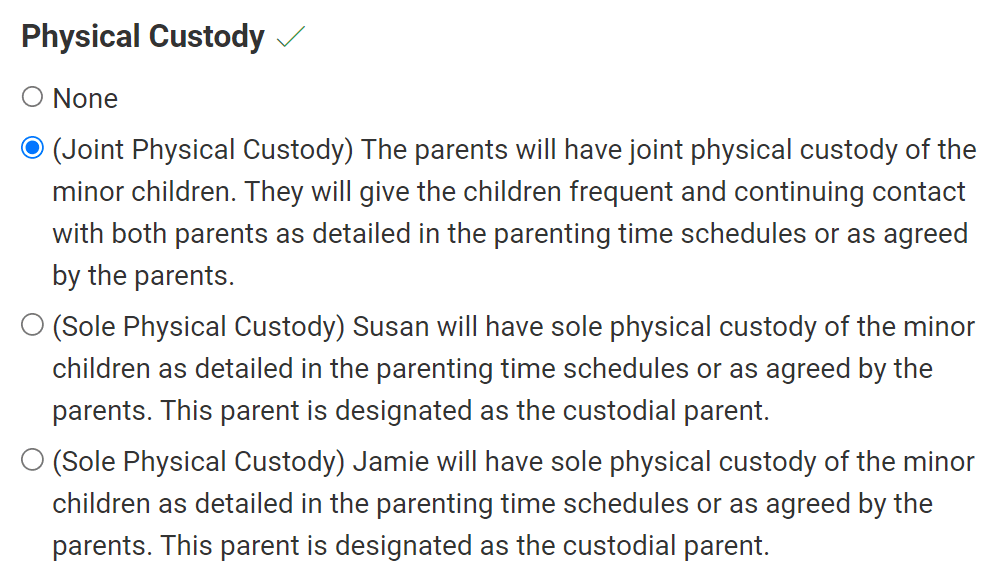 Common joint physical custody schedules
If you have joint physical custody, you need to make a parenting time schedule that shows when your child spends time with each parent.
Some common shared parenting time schedules are:
You can always add midweek or overnight visits during the week to make the schedule better suited for your situation.
You may want to use a visitation timeshare calculator when you make your schedule to ensure that both parents have substantial time with the children.
State preferences for joint physical custody
Many states have laws that give preference for joint physical custody. Courts in these states will order joint physical custody as the default unless a parent can prove that it would be harmful to the child.
Look at your state custody guidelines to find out what your court prefers. Some states require that both parents have a minimum amount of time with the child in order for the arrangement to be labeled joint physical custody. Other states simply require both parents to have substantial and frequent contact with the child.
Designating joint physical custody in your parenting plan
Creating a parenting plan can feel overwhelming.
Use technology to take guesswork out of the equation. The Custody X Change app walks you through each step of creating a comprehensive parenting plan.
Designating joint physical custody in your plan is easy. In the app, click the "parenting plan" tab. More than 25 categories of parenting provisions will appear.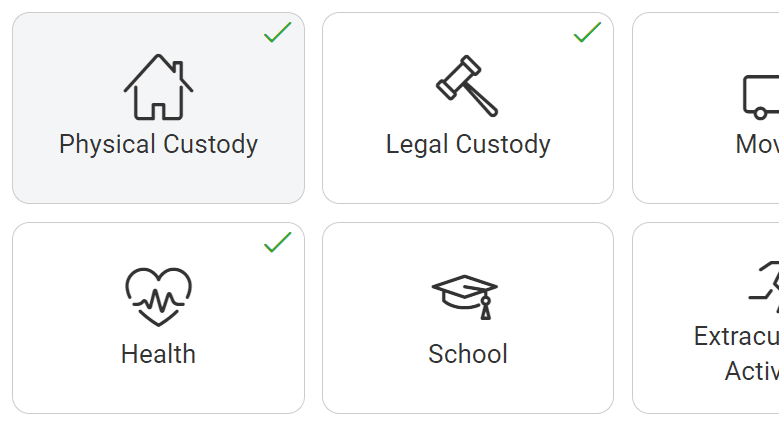 Click the first category: physical custody. Then, select the button for "joint physical custody."
Now you're on your way to a professional-quality document for managing joint custody of your child.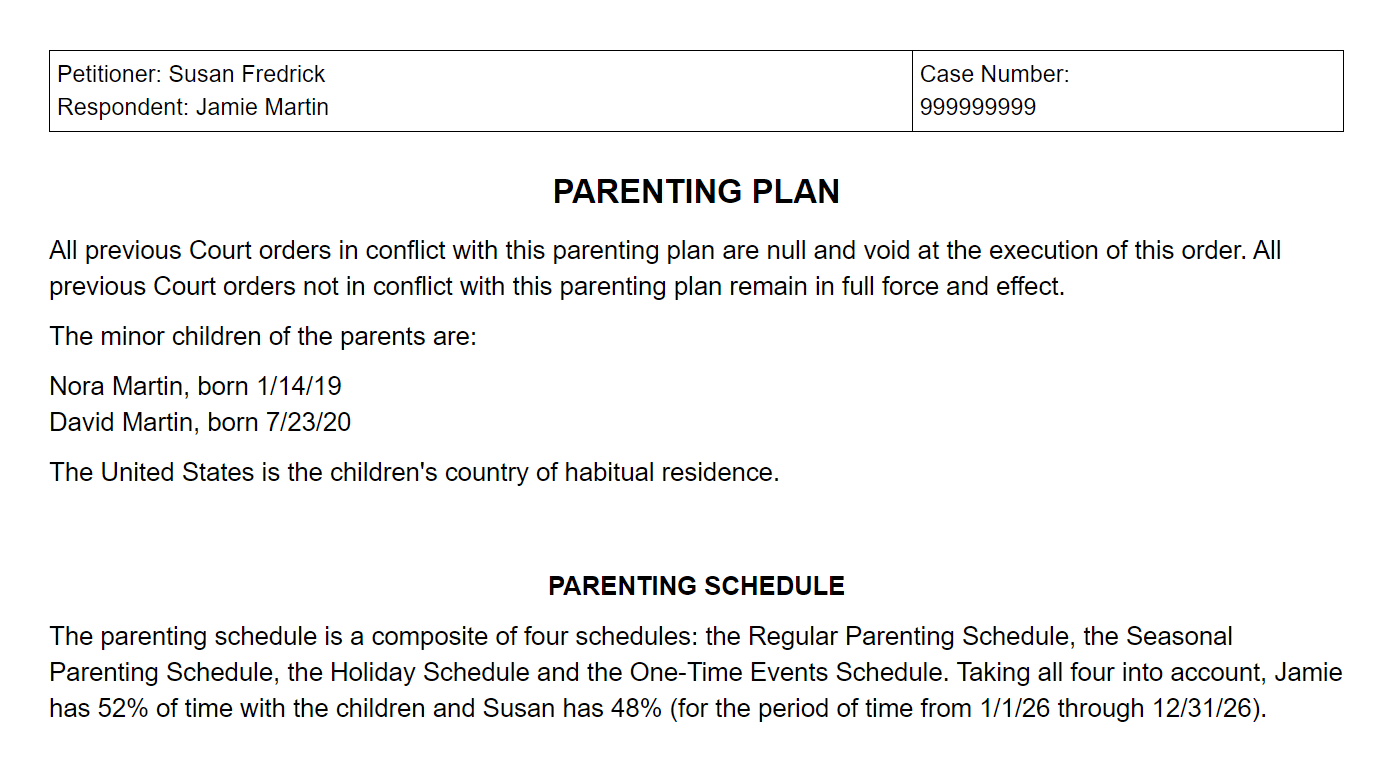 Bring calm to co‑parenting. Agree on a schedule and plan. Be prepared with everything documented.