Organize Your Custody Case with a Private Journal
Keeping track of all the dates and documents in a custody case can feel like a full-time job, and consolidating them into a professional format can seem downright impossible.
Custody X Change is software that provides parents with an easy to use custody journal.
Your Custody X Change journal solves these problems and more. It helps you:
Recall important dates or discussions
Record your child's milestones and data
Track behavior patterns for children or parents
Assess how well your parenting plan or custody schedule works
Retrieve documents quickly
Keep your case organized
Structure negotiations
Present professional-looking evidence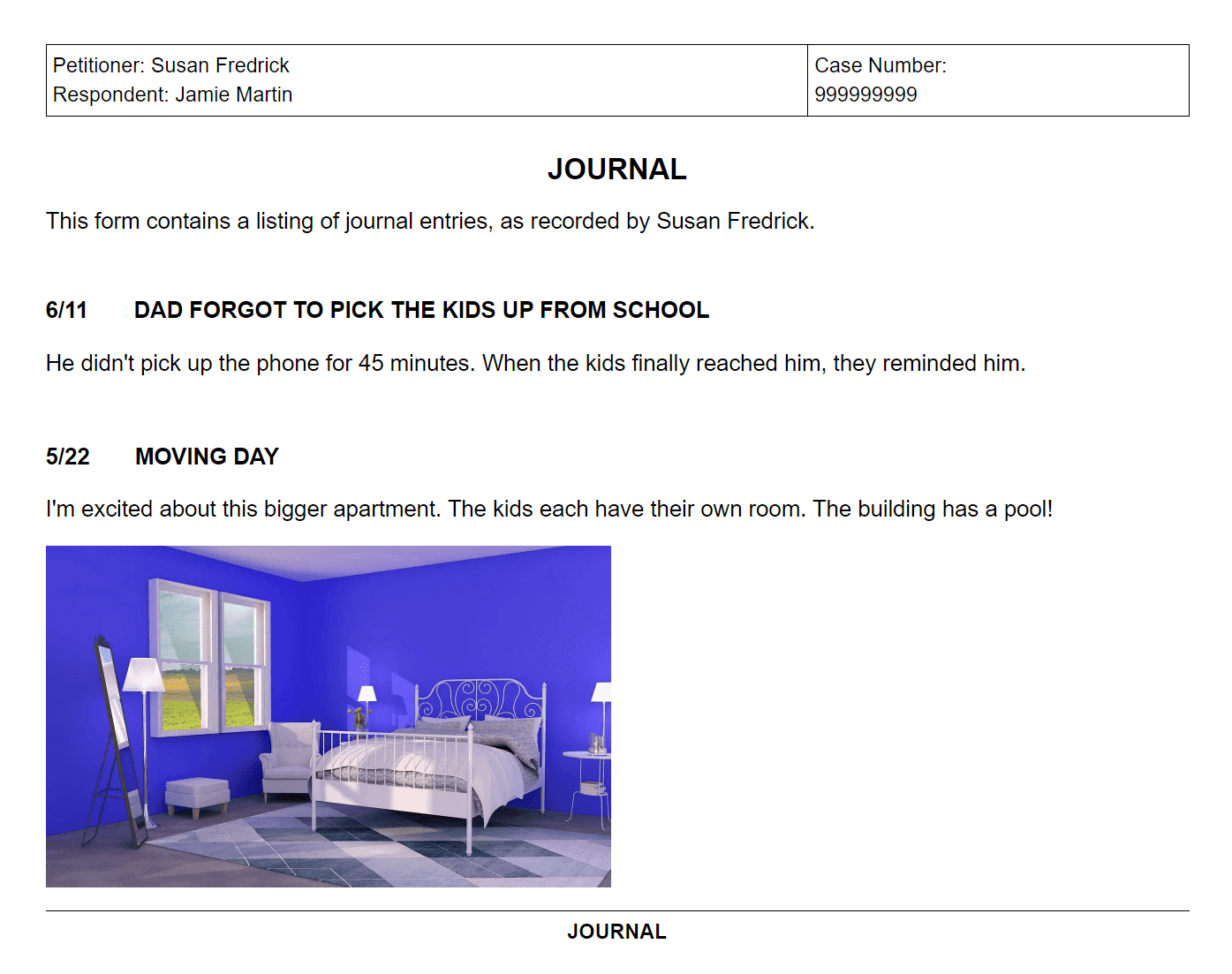 Your custody journal helps secure the best possible future for your child, thanks to the following capabilities.
Add unlimited entries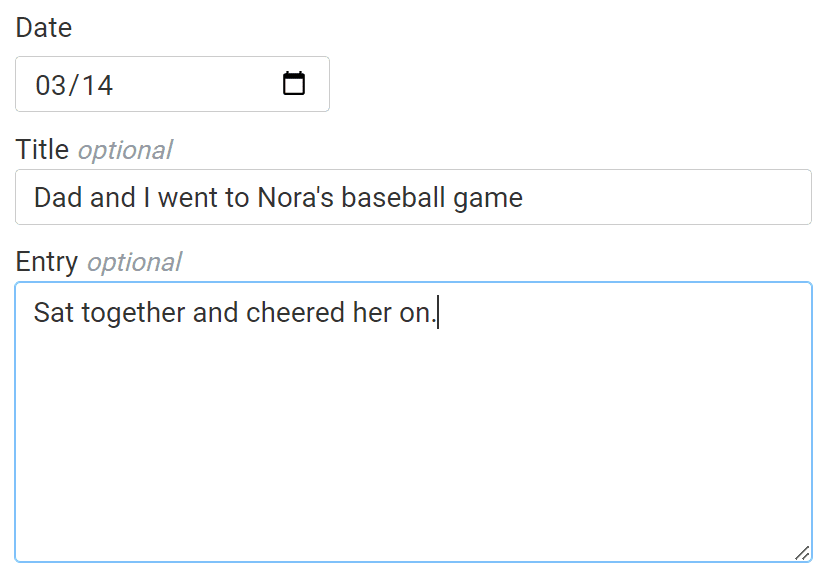 Add as many entries as you want, and make each entry as long as you want. No matter how many children or cases you have, there's space to store all your information in Custody X Change.
Attach photos and documents
Upload files like text message screenshots, emails, receipts, medical records, photos and more. Now all your evidence is in one, searchable location, with dates and notes to jog your memory.
Tag by category
Give each entry tags to help you stay organized and generate reports specific to an issue. Create personalized tags that work for you, like "evidence for temporary order," "late pickups," "health information," "communication with ex," etc.
Choose what to print or export
First, filter your entries by tag, keyword, date or attachment. Then, print the organized document that results, or save it as a PDF or Word file. For example, you might print all entries tagged "denied time" to prove to a judge that the other parent isn't handing the child over as ordered.
Link with your attorney

Link Custody X Change accounts to collaborate remotely with your attorney. This lets your attorney see and make edits to your journal instantly, keeping communication flowing as you develop a legal strategy. (Your journal is always hidden from the other parent.)
Testimonials
Here's what some of our customers have said:
I'm ... representing myself while my husband has hired a lawyer, and I have been stressing over him trying to pay as little as possible for child support. Your software has been more helpful than you will ever know.
Gena McLellan – Rio Rancho, NM
We lost on everything until we brought this in. With the software, we got everything we wanted in court. They were just completely shell-shocked because it was presented so well visually. I am completely and totally sold.
Ana Marcyan – Attorney in Lake Forest, IL
The billing cost from a lawyer to prepare the documents would exceed the cost of the program and would be inferior to what you have developed. ... It is a truly valuable tool!!
Russell King – Jacksonville, FL
Custody X Change is software that provides parents with an easy to use custody journal.