Linking Custody X Change Accounts
Linking Custody X Change accounts allows you to share custody information instantly and automatically with your child, your co-parent, your lawyer or others.
Set your child up with a free account, then link to let them view your calendars and activities. They can also update the activities.
Subscribers that link with each other share their calendars, child info, activities center and expense tracker. They can see each other's edits in real time, as well as send each other messages.
In addition to these capabilities, a linked professional account can edit your parenting plan, actual parenting time tracker and custody journal. They can also view messages between you and your co-parent. This way your lawyer has access to nearly all of your account to guide you and remain informed.
Find details on how to link accounts below.
If you want to share your Custody X Change documents without linking an account, review all the options for sharing your calendar and ways to share your parenting plan.
Linking accounts
You'll land in your account settings page. Scroll down to the linked accounts section, and click where it says "edit."

Type in the other person's information, and send your invitation.
When they accept your invite, the two accounts will be linked.
Alternatively, they can initiate the process if they subscribe too.
Unlinking accounts
To manage your linked accounts at any time, follow Steps 1 and 2 above.
Then find the name of the person you no longer want to link with. Click "unshare."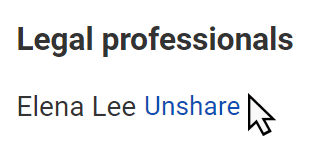 If your invitation to link accounts is still waiting, click "cancel" instead.
Adjusting notifications
You get an alert inside the app when a linked account makes a change to your calendar, child info, activities or expenses. You also get an alert when the other parent sends you a message. Alerts appear under the bell icon at the top right of your screen.
Adjust your notifications settings to stay informed of changes without opening the app — by email or push notification.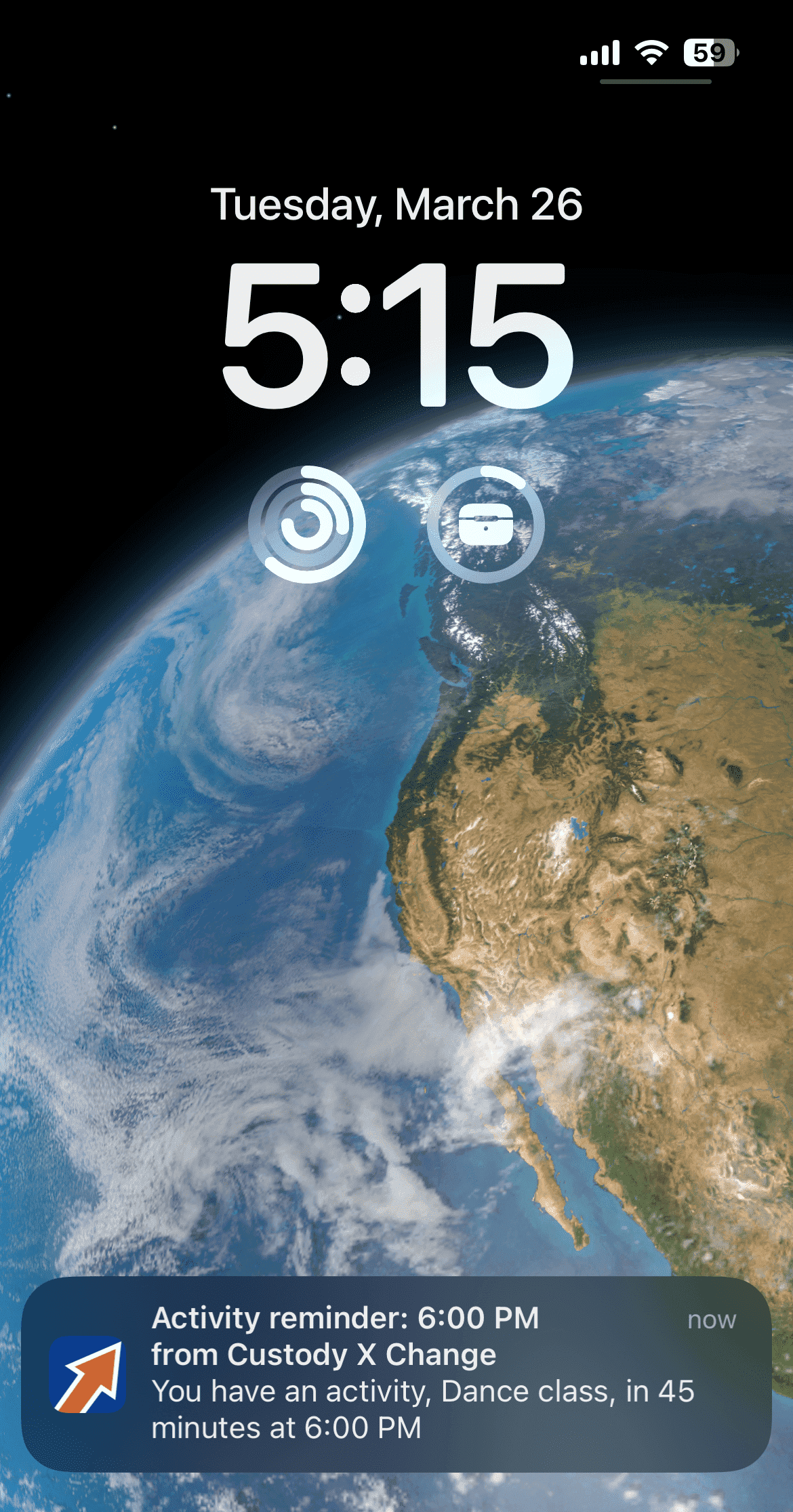 Since your parenting plan, actual time tracker and custody journal are accessible only to you and your linked professional, these features don't have alerts. If you've linked with your lawyer, ask them to notify you when updating these items.