Editing Your Parenting Plan: 5 Options
Before you start editing, look at your plan in print preview mode and decide what kind of changes you need to make.
Then, choose from the five options below to make your edits.
When you're done, you may want to share or print your plan.
Update your account settings
Go to your account settings to make changes that apply to your entire Custody X Change account, including your parenting plan and calendar.
For example, under account settings you can change each parent's name and gender and the color used to represent him or her in graphics. You can also update the details of your court case.
Update your plan settings
In plan settings, you can make changes that affect only your parenting plan.

Enter a title, subtitle and start date. Choose which custody terminology you prefer, whether you want a signature section and which timeshare calculation should be included.
This is also where you update your children's names and birthdates, which will appear in the first section of your plan.
Switch calendars
If you have multiple calendars, changing which one appears in your plan is easy.
Click the "parenting plan" tab and then the "switch calendar" button beneath it. (On your phone, you may see a gray button with a flip calendar instead.) Select the calendar you want from the drop-down menu.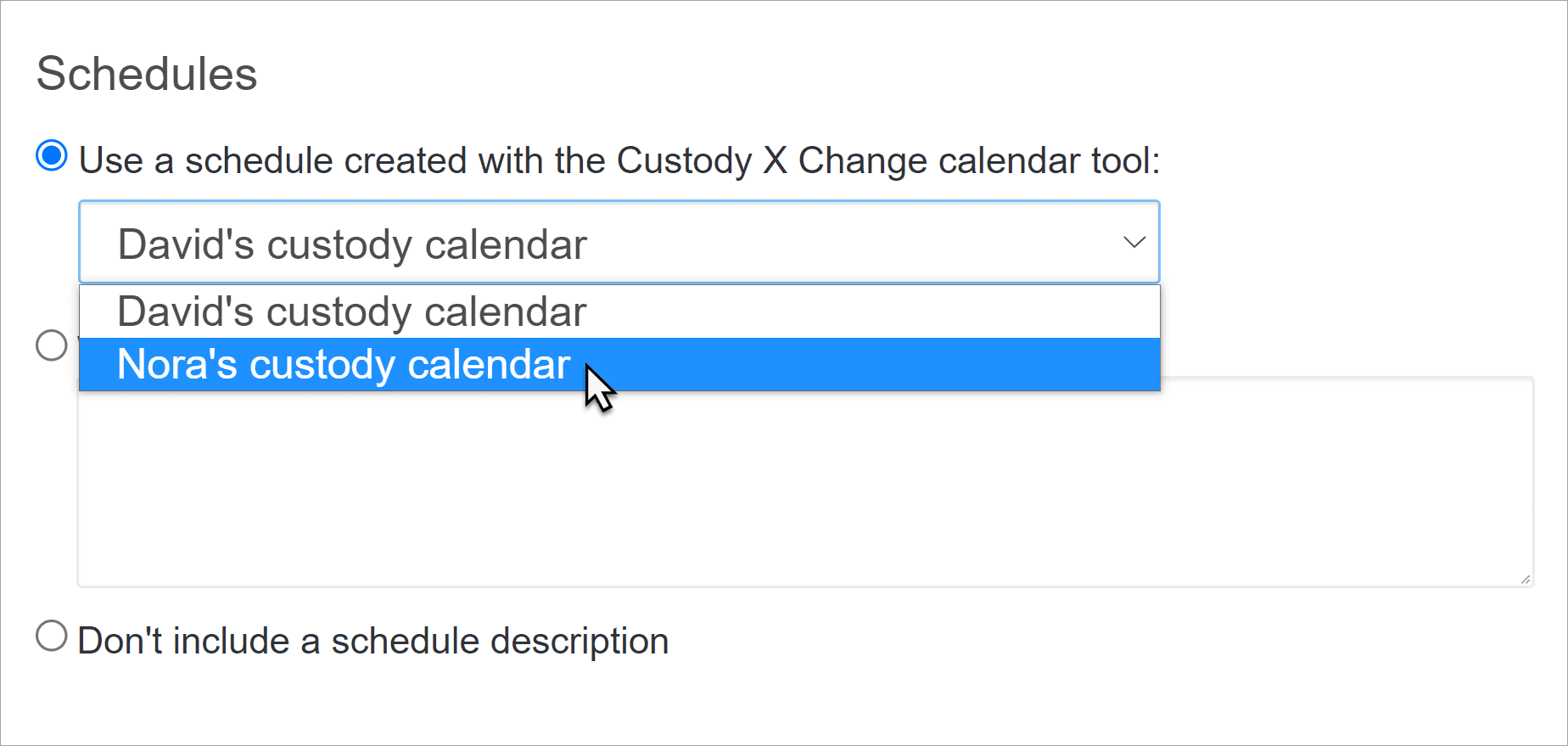 When you click "print preview" in the top right corner of your screen, your plan will now reflect the selected calendar (with both verbal descriptions and graphics).
Edit by category
To change any details that come under the "parenting provisions" header in your plan, head to your parenting plan center. This where you can go through your parenting provisions category by category.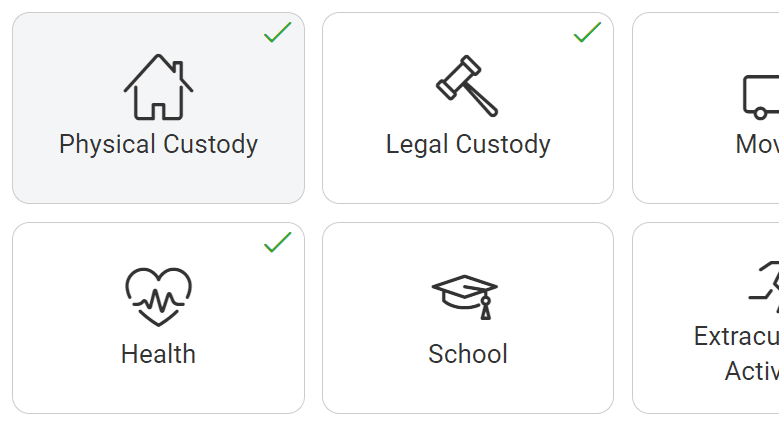 For example, you would go into the "canceled parenting time" category if you wanted to change the amount of notice a parent must provide when canceling a custody or visitation period.
Edit in Word
If you need to change anything else in your plan — margins, spacing, wording, etc. — save the plan as a Word document.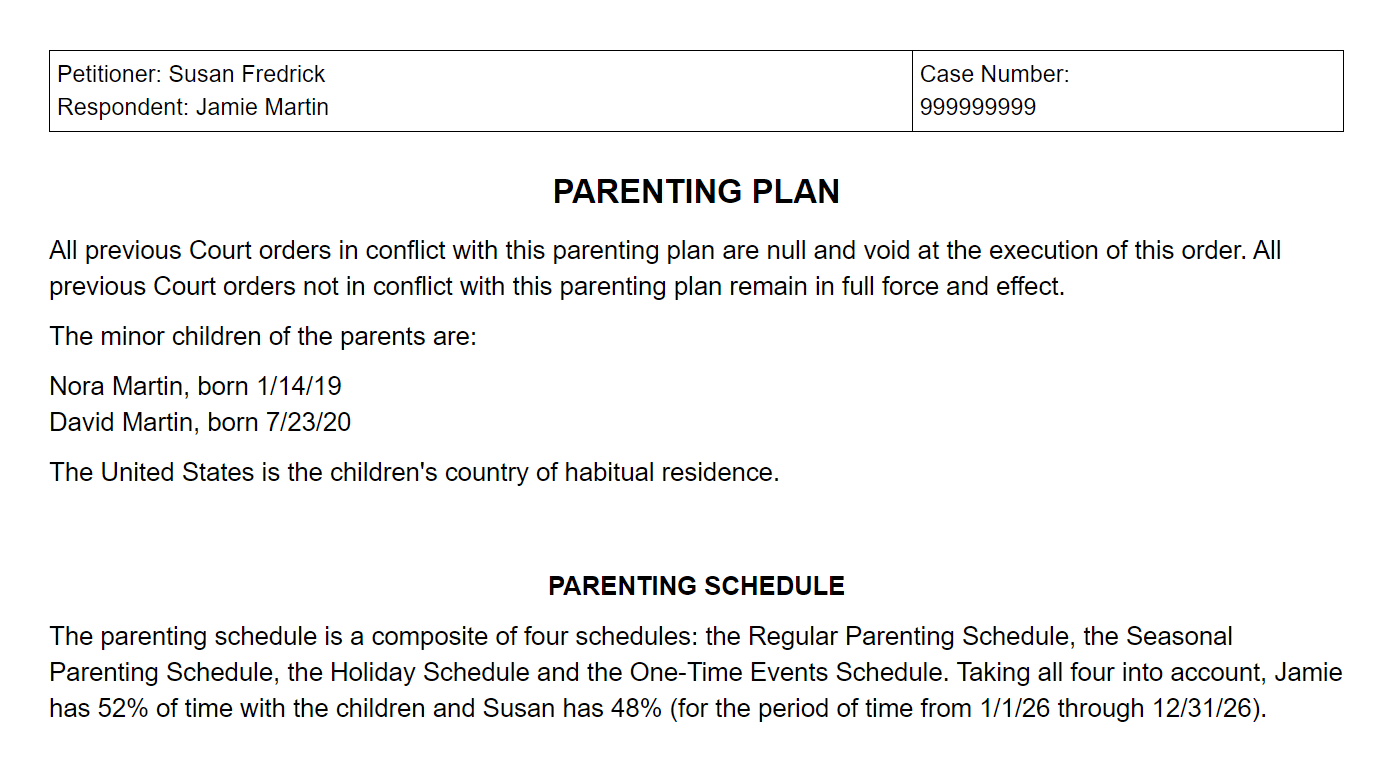 Then you can open and edit the document in any text editor. This is particularly useful if your court has unique requirements for parenting plans.