Using Calendars and Schedules: Overview
Custody X Change calendars and schedules make co-parenting smooth.
They help you first create your perfect schedule, then follow it.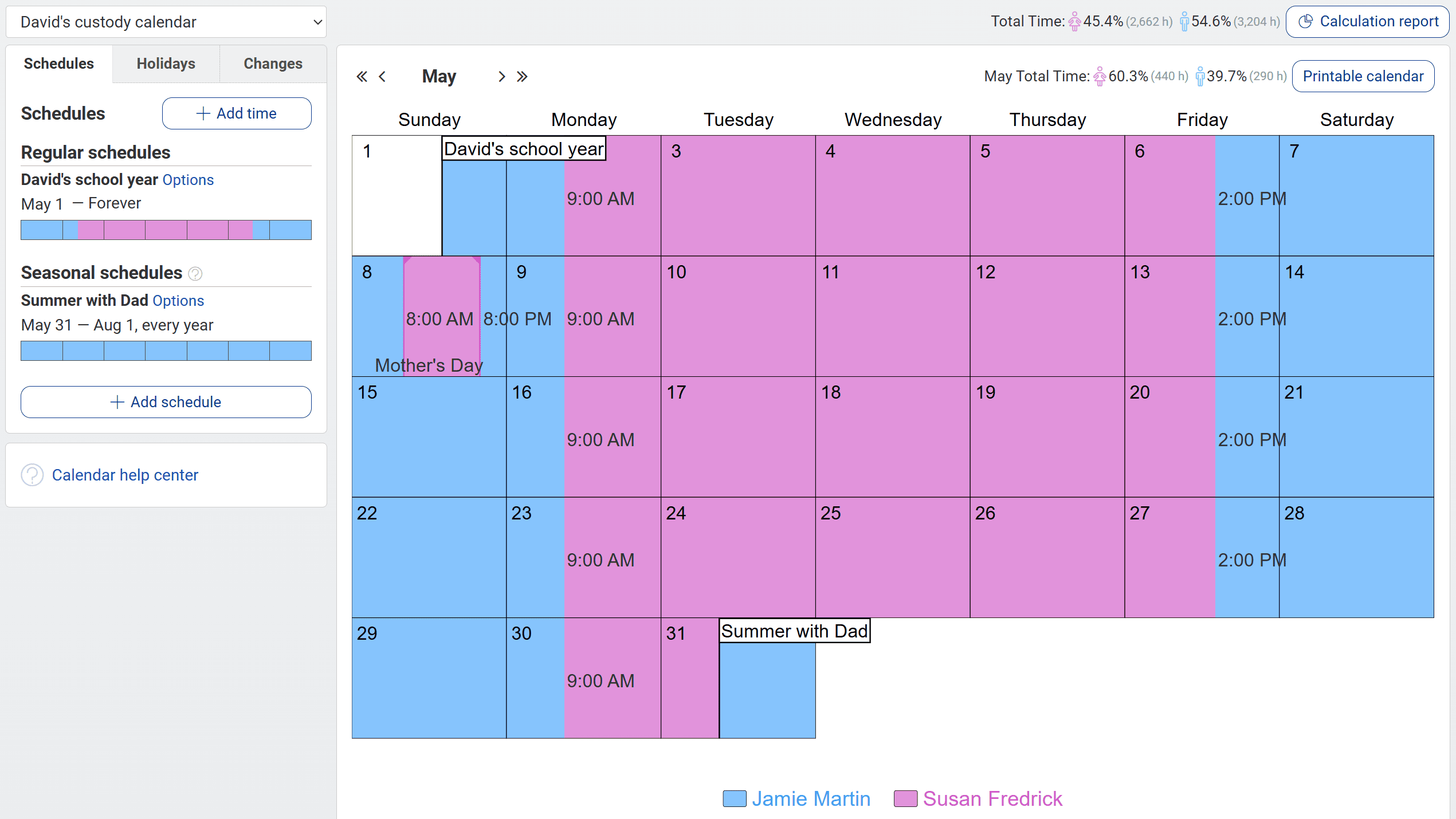 More calendar help articles
Changing your settings: Colors, notifications, etc.
Visit your account settings to personalize your Custody X Change calendars.
There, you can adjust each parent's icon and color.
You can also choose the first day of the week.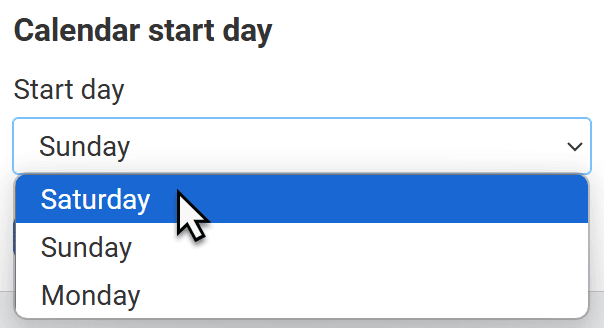 And you can set how you'll be notified of upcoming exchanges and of edits your co-parent makes.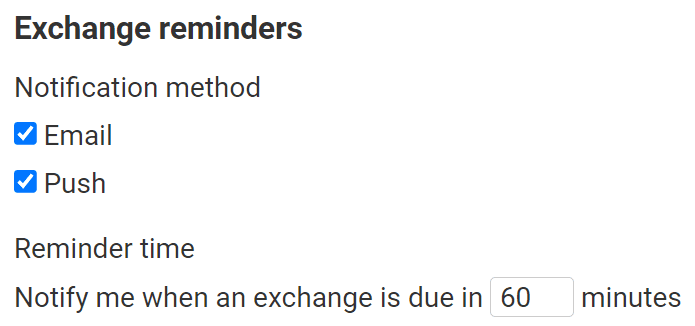 Private versus shared calendars
When you make a new calendar, you'll select whether you want it to be private or shared. Your first calendar is automatically set to shared, which you can change.
Private calendars: Only you and your legal professional have access (if you've linked accounts with them).
Shared calendars: Your co-parent and legal professional both have full access if you link with them. You'll be notified when they make changes. Other people you link with see read-only a version.
Calendar tips
Use multiple calendars if you want drafts. For example, one calendar may have a 50/50 schedule year-round, while another has a 60/40 schedule during the school year and uses summer break to even out parenting time.
Enter your child's activities under the "activities" tab. The activities center shows your daily agenda — sports practices, tutoring, etc. — on top of your custody schedule.
If you use another calendar app, sync your custody schedule there. Visit your account settings to sync with a calendar service like Google or Outlook.
Print your schedule for your child. For kids in elementary school, displaying a parenting schedule in both homes can be helpful and reassuring. Older kids may prefer to use a free Custody X Change account — invite them to link accounts with you.