Expense Tracker: How to View, Share or Edit Your Report
With Custody X Change, you can quickly print a report of your child-related expenses. It might serve as a log for your personal records, as evidence in court, or as an invoice to show the other parent how much they owe you.
Find details on how to view, share and edit your report below.
If you're looking to share expense information instantly — with either the other parent or a law professional — consider linking Custody X Change accounts.
View your expense report
Use the boxes at the top left of the page to choose the date range to reflect in your report: this calendar month, last calendar month, data for all dates or for custom dates.
You'll be taken to a view of your expense report.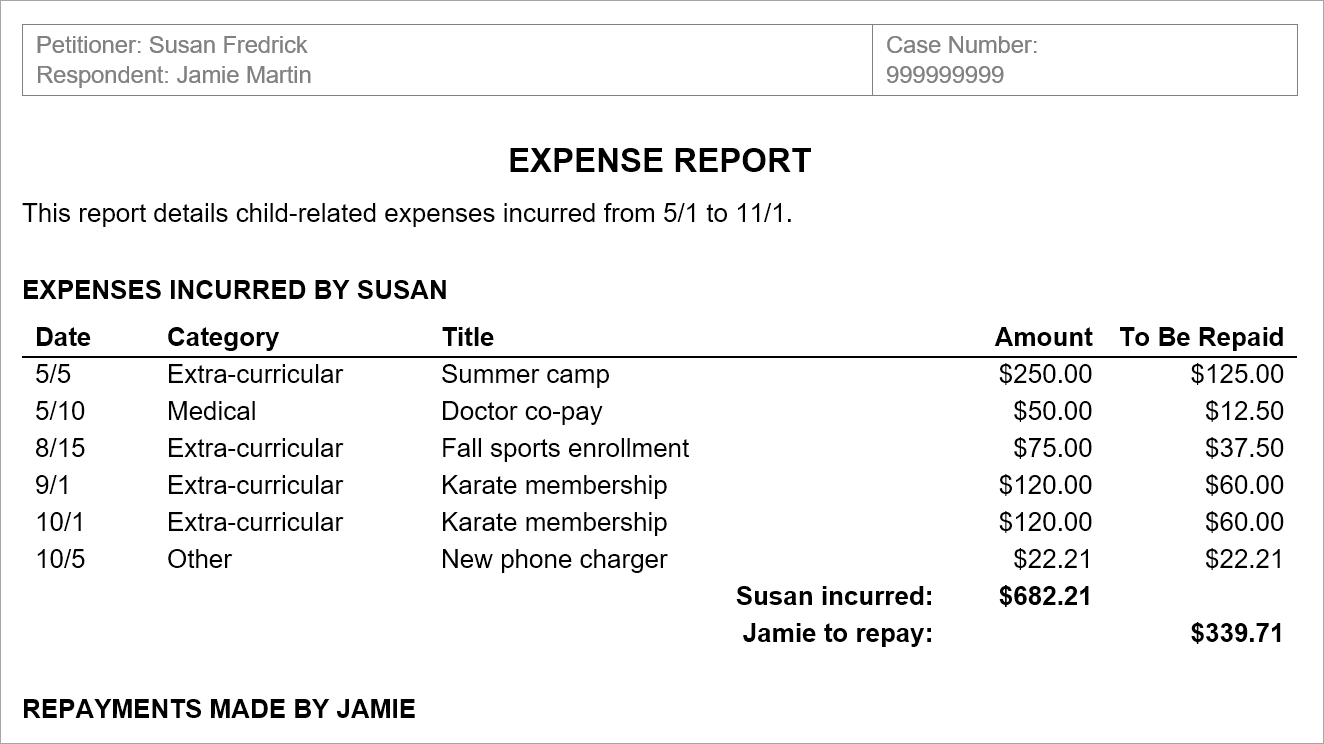 Share your expense report
From the report preview you navigated to in the steps above, you can print your report or save it for use beyond the Custody X Change app.
To print, click the green "print" button and select the appropriate settings for your printer.
To save as a Word document, click the first green button. A download will begin, which you can open with a text editing program.
To save as a PDF, click the "save as PDF" button, and a download will begin. A PDF file looks the same on any screen, making the format great for sharing your report electronically.
Edit your expense report
If you see things you'd like to change in your report preview, hit "back" to return to the main page of your expense tracker. From there, you can add, edit or reject an entry. Or you can choose a different date range to include in the report.
You can also make changes to the report within a text editing program like Microsoft Word once you save the report as a Word document (covered above).