Florida Co-Parenting App: Ways to Use Custody X Change
The Custody X Change online app allows Floridians to create their own parenting plans and time-sharing schedules with guidance, flexibility and independence.
It can help parents representing themselves and those working with lawyers, just as it can help parents who settle and those who go to trial.
Custody X Change professional software is also commonly used by lawyers and family law experts.
Below, find six ways to use the Custody X Change app in the Sunshine State.
Visualize your schedule. Get a written parenting plan. Calculate your parenting time.
1. Present options to the other parent
It can be difficult to express to the other parent what you want for your children. Showing your preferred parenting plan and a visual schedule helps you explain your concerns.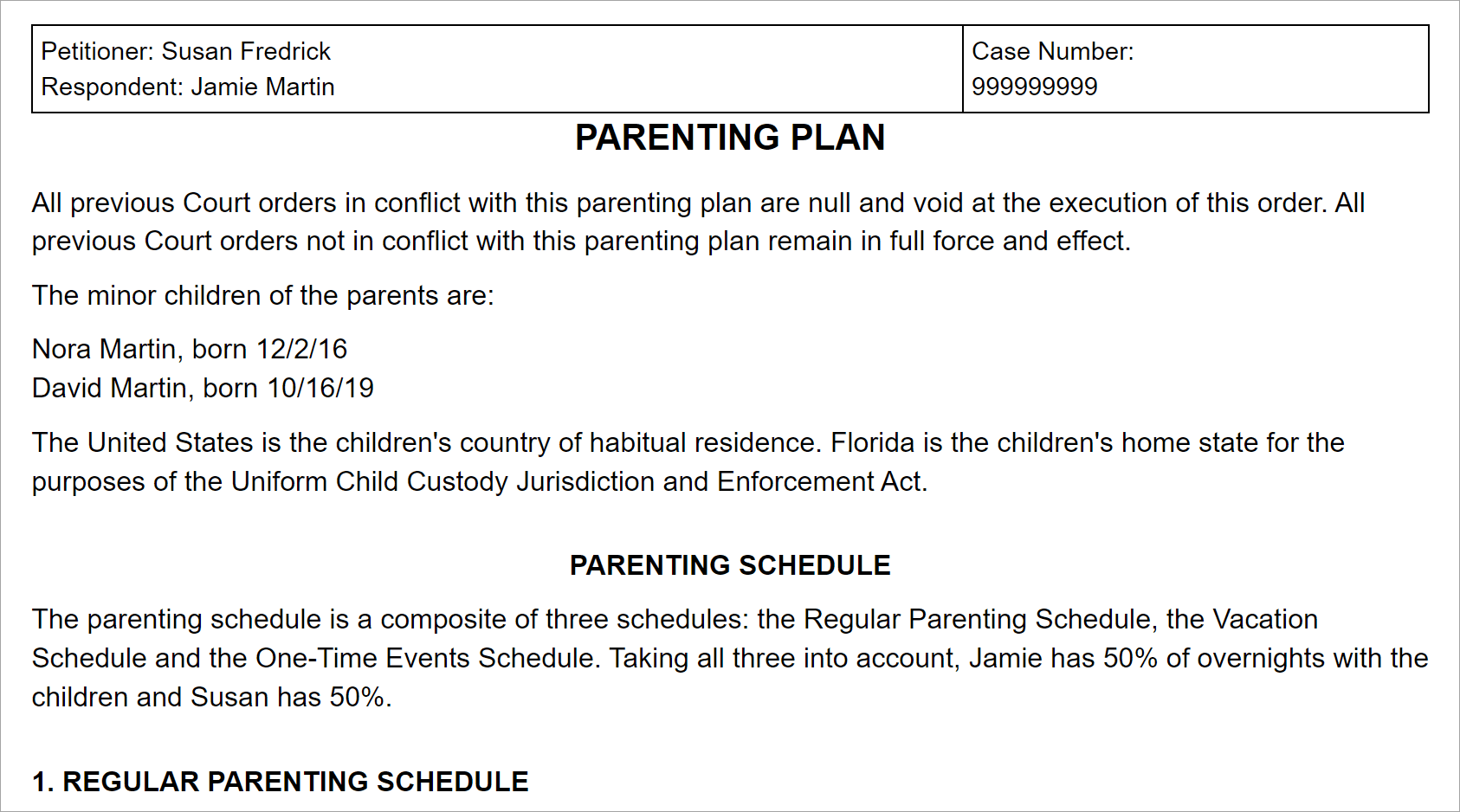 It also helps identify where you have common ground, which helps parents work toward a settlement agreement.
You should bring your Custody X Change documents whenever you discuss parental responsibility and time-sharing with the other parent, whether in informal negotiations, mediation, collaborative law sessions, etc.
2. Track actual parenting time
Before and during your case, you may need to track how much time your child spends with each parent. Judges, lawyers and social investigators like to know if one parent cares for the child more.
After your case, continue tracking parenting time to ensure that both parents are following the court order.
The Custody X Change parenting time tracker lets you record when a parent is late for a pickup, cancels a visit and more. It compares actual parenting time to the planned time and calculates discrepancies.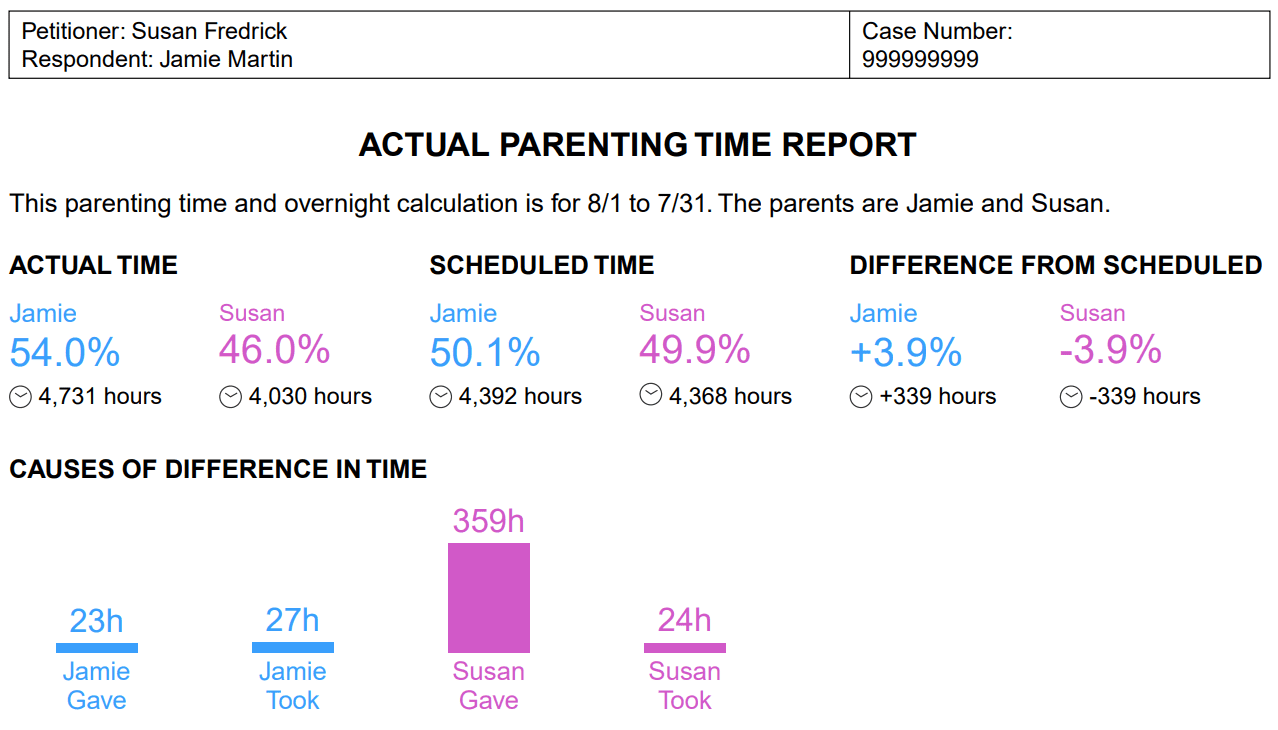 This information is crucial for calculating child support and deciding time-sharing disputes, especially when a temporary order isn't working or when you want to modify a final order.
3. Organize other information for your case
Organizing all the evidence you need for your case can feel impossible. But Custody X Change keeps you on top of it all.
Use the app's parenting journal to note important dates, interactions, data, etc. You can upload files like text message screenshots or medical records, then give each item tags for generating reports on specific issues.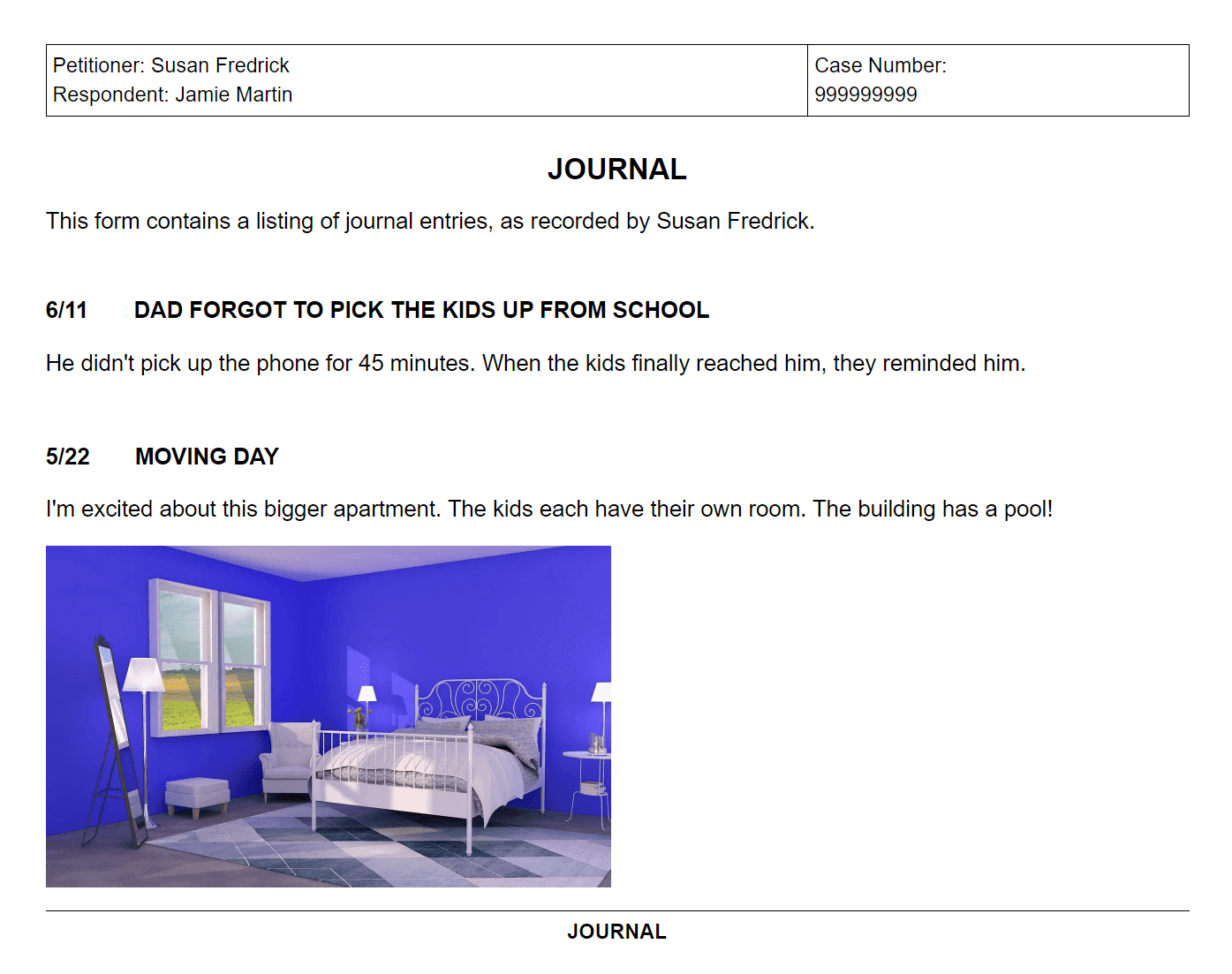 The app's expense tracker is just as critical. Track what you spend on your child in various categories, then add notes and upload files like receipts or photos.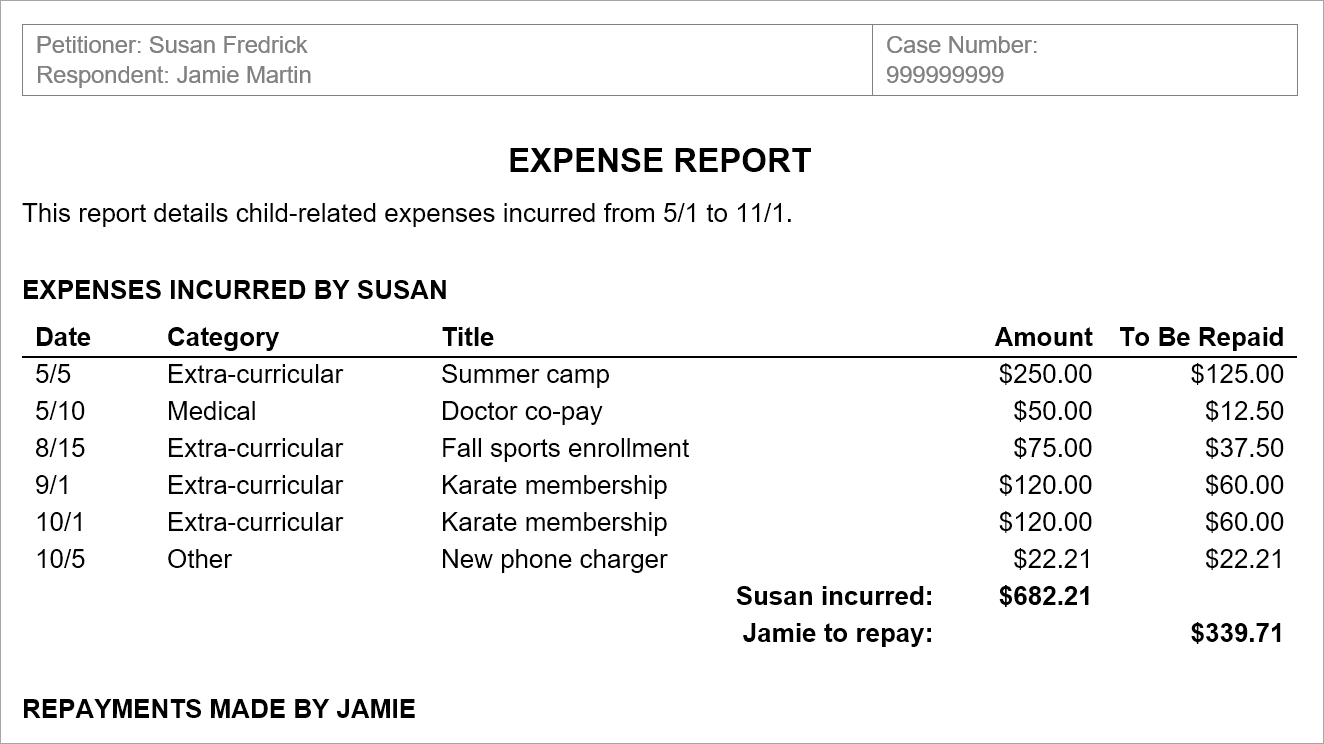 4. Present information to the court
In hearings and trials, you need to show the judge or magistrate as much information as possible so they can understand your family's situation.
Presenting organized and well-prepared documents, like your Custody X Change parenting plan and calendar, not only provides necessary information but also demonstrates your responsibility. If the judge agrees with your plan and schedule, those arrangements may become part of your final judgment.
5. Cut down on paperwork
Many family law forms require a parenting plan — either one you are proposing or one you and the other parent have agreed on.
Attach your Custody X Change parenting plan and time-sharing calendar so you can skip those sections of your court paperwork, saving you time and giving you flexibility.
6. Follow final orders
It's essential that you follow your court orders. If you don't, you can be charged with contempt of court, fined and more.
But understanding your order for time-sharing can be difficult. Use Custody X Change to turn it into a shareable parenting calendar with push notifications so you're sure to stick to it correctly.

Visualize your schedule. Get a written parenting plan. Calculate your parenting time.