Why Legal Professionals Use Custody X Change
Custody X Change makes your life easier and your clients happier.
The app's pro version creates sleek documents, organizes case details and lets you collaborate remotely with clients.
Use it on your computer, phone and tablet for an unlimited number of cases — your data syncs in the cloud.
Custody X Change is software that creates court-ready custody schedules, parenting plans and more.
Here are just a few reasons why more than 25,000 lawyers, mediators and judges have used Custody X Change:
Visual custody calendars

In a matter of minutes, create a complete parenting schedule in both written and calendar form.
Many lawyers consider the parenting calendar their secret weapon. It helps clients and judges understand a schedule at a glance, leaving a lasting impression.
With Custody X Change, it's easy to make multiple drafts of schedules and calendars to show a client their options. And if they purchase an account, they can review the options from home.
Parenting time calculators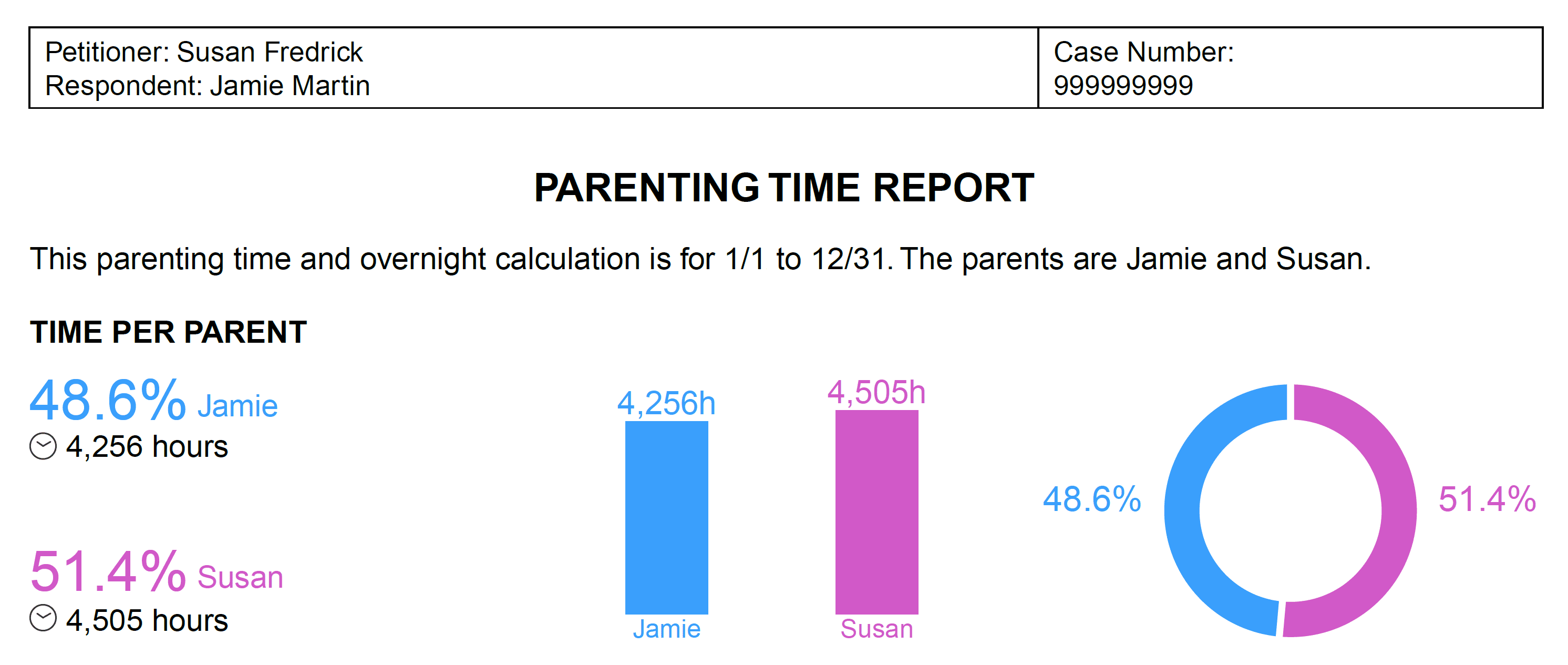 Say goodbye to manually counting your client's visits with their child.
The app instantly calculates scheduled parenting time for any period, taking into account holidays and one-time changes. You can even tell the calculator to ignore times when the child isn't with either parent — say, when they're at school.
From home, your client can track parenting time actually received, marking late pickups or canceled visits.
With the click of a button, you'll have visual, court-ready reports for both scheduled and actual parenting time.
Parenting plans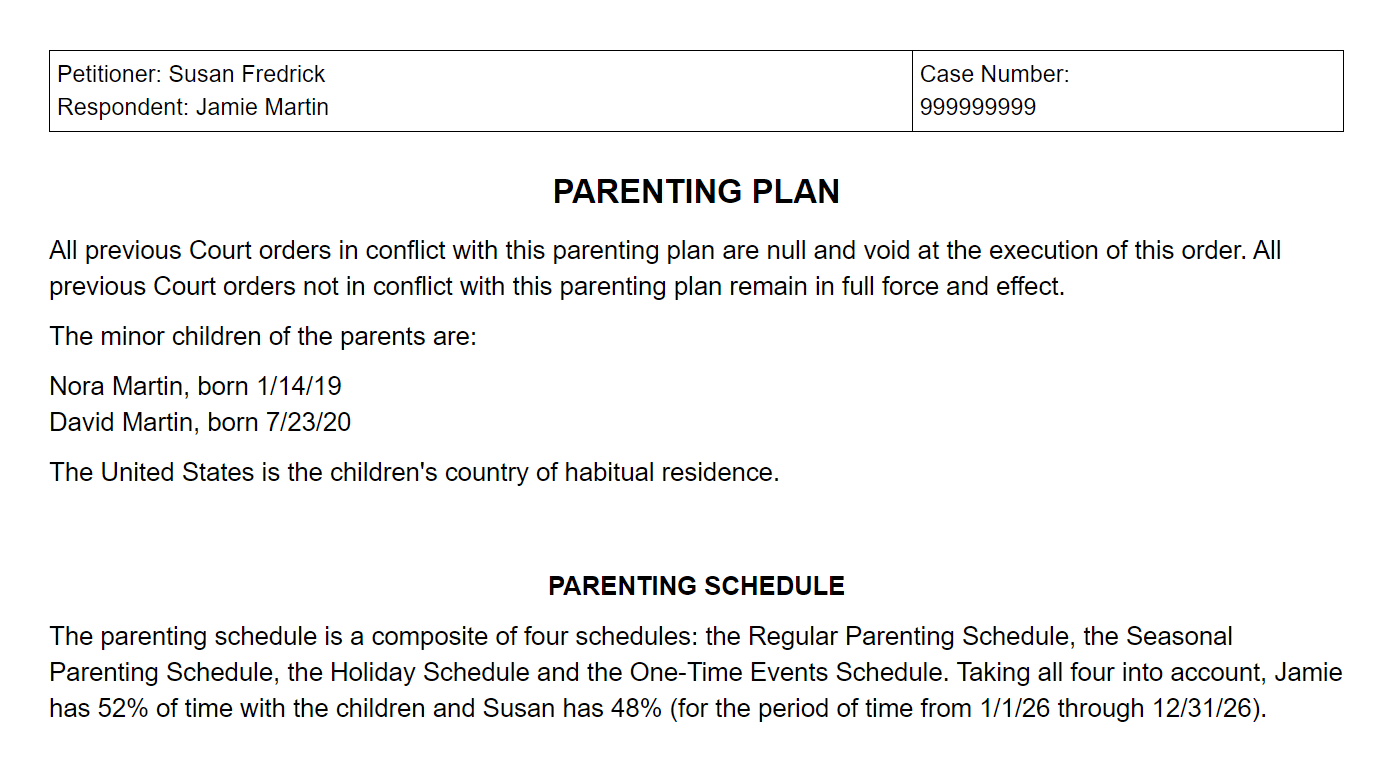 Choose from over 140 customizable provisions to build a thorough parenting plan in a fraction of the usual time. Save plans as templates to streamline the process for future clients even more.
Clients can view drafts remotely, allowing them to walk into appointments with decisions made. They can also make edits, cutting down on back-and-forth between meetings.
Custody journals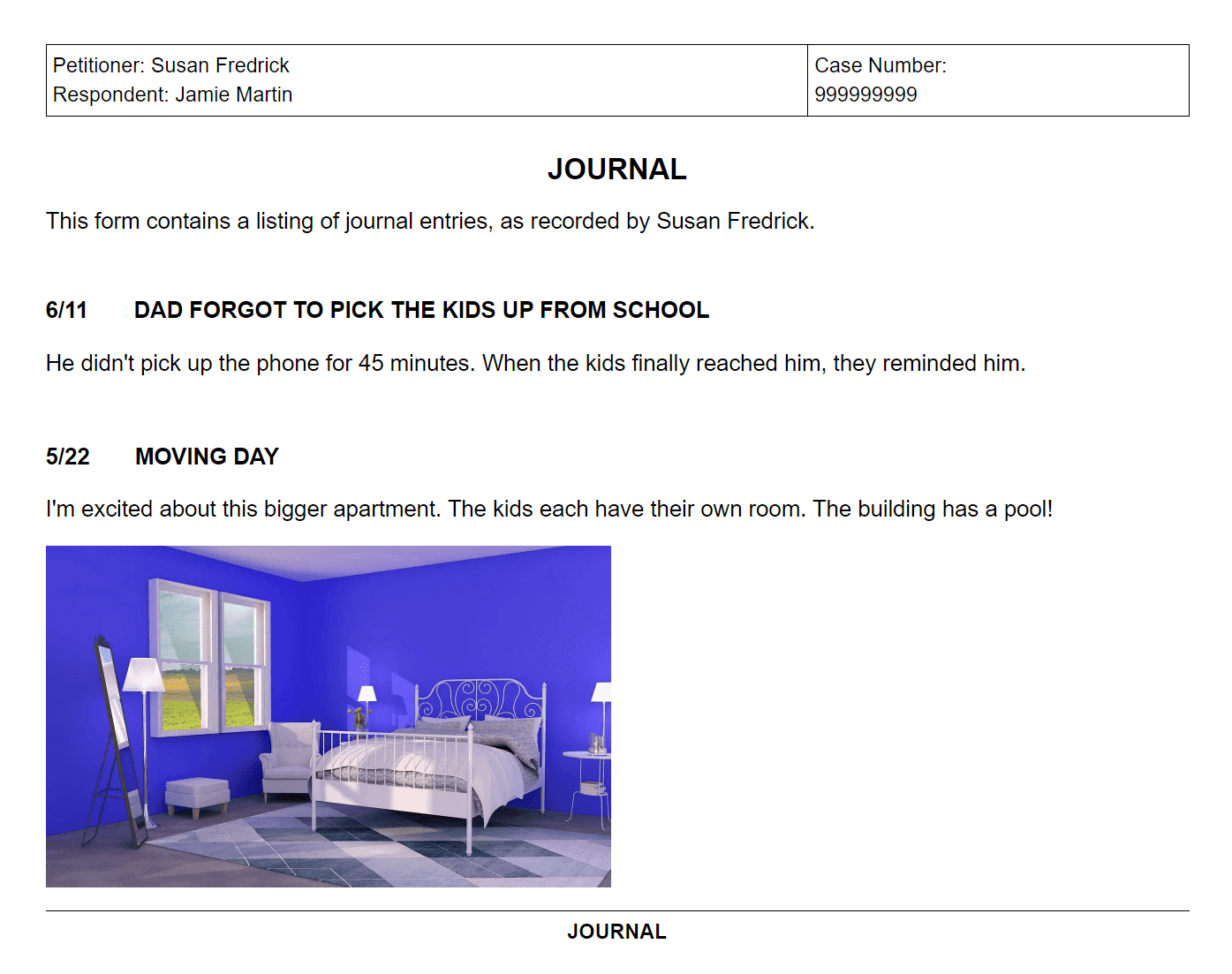 Each of your clients gets a Custody X Change journal, where they can note important dates, interactions and more. They can give each entry tags, and upload files like text message screenshots or medical records.
You can access, edit and print this information instantly. As a result, you're always up-to-date on your client's situation, and they feel reassured by the 24-hour resource.
Special pricing for legal professionals
Testimonials
Here's what some of our customers have said:
We lost on everything until we brought this in. With the software, we got everything we wanted in court. They were just completely shell-shocked because it was presented so well visually. I am completely and totally sold.
Ana Marcyan – Lawyer in Lake Forest, IL
Your program has really given me the upper hand, in a variety of situations — I absolutely love it, and I'm impressed by your customer service. I really can't say enough good things about Custody X Change!
Becky Jacobs – Lawyer in Lake Charles, LA
I use Custody X Change in domestic relations mediations. It saves a lot of time, and allows me to model the various suggested parenting plans. .... Several judges and attorneys have commented on the clarity and precision.
Charles R. Meers – Lawyer in Louisville, KY
Custody X Change is software that creates court-ready custody schedules, parenting plans and more.