Whole Week / Work Week / Weekend Custody Schedule
In the whole week / work week / weekend schedule, the child spends equal time with both parents over four weeks. Each parent has the child for a full week, a work week and a weekend during that time.
For example, the first parent might pick the child up on Friday afternoon and keep them for a whole week. Then they'd pick the child up again on Monday and keep them through the work week. The next week they'd have the child for the weekend. Then the routine would restart.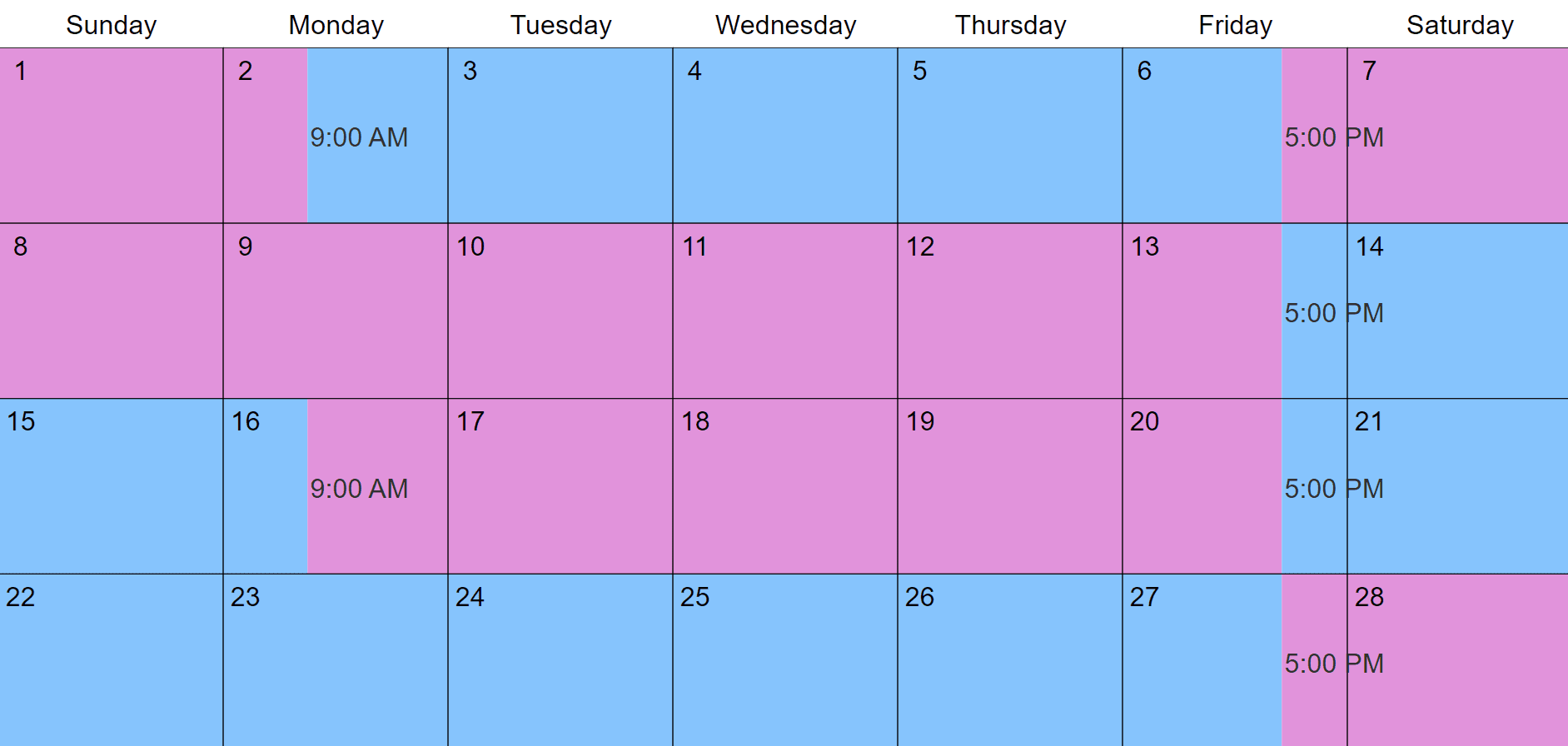 This is a 50/50 schedule, meaning that the child spends 50% of the time with each parent.
Custody X Change is software that creates custody schedules and professional parenting plan documents.
Customizing the whole week / work week / weekend schedule
You can modify this schedule so it works better for you. Here are some examples.
Change the week order
Rearrange the order above to fit your needs. Instead of having your week-long period followed by the work week visit, you can have it followed by the weekend visit.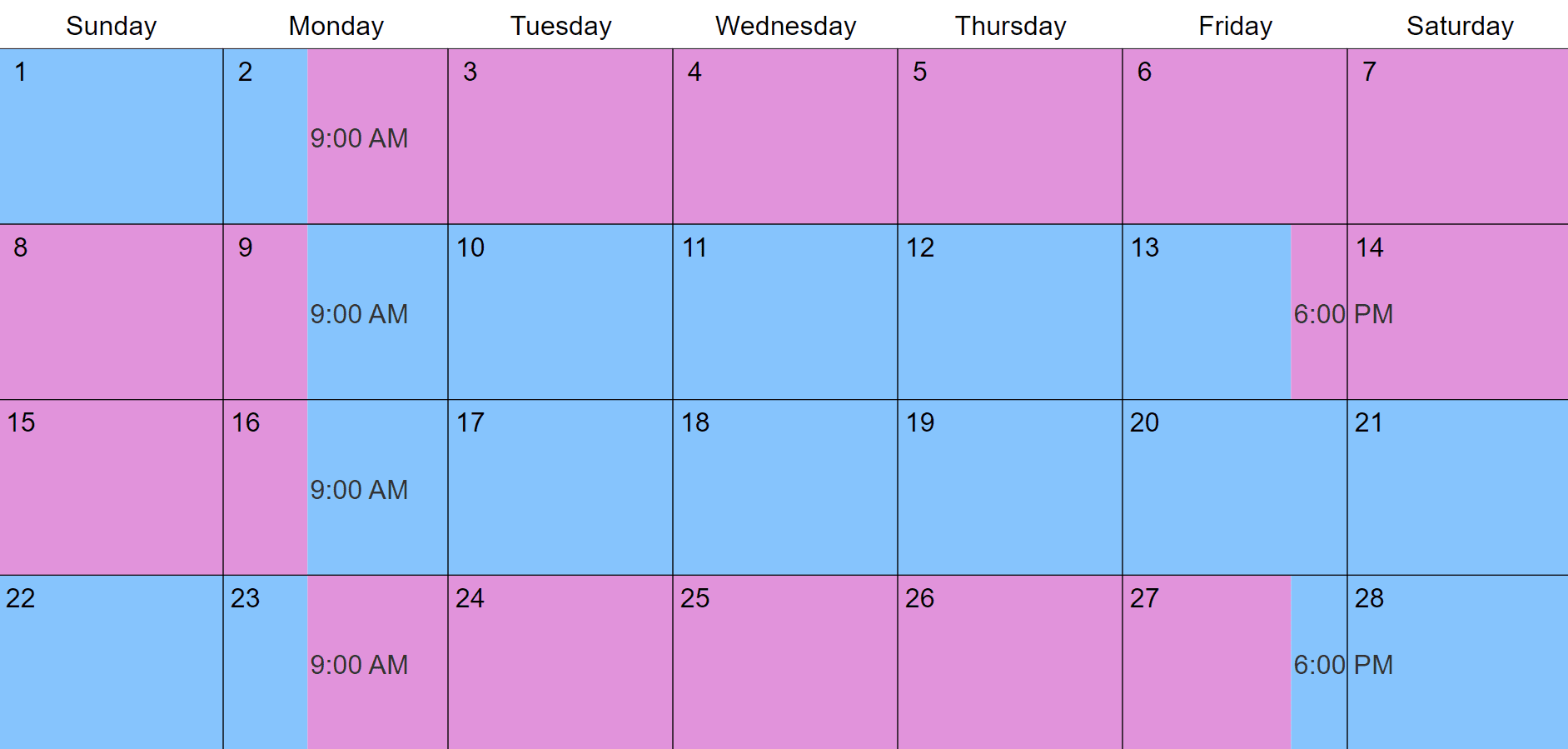 Change the exchange days or times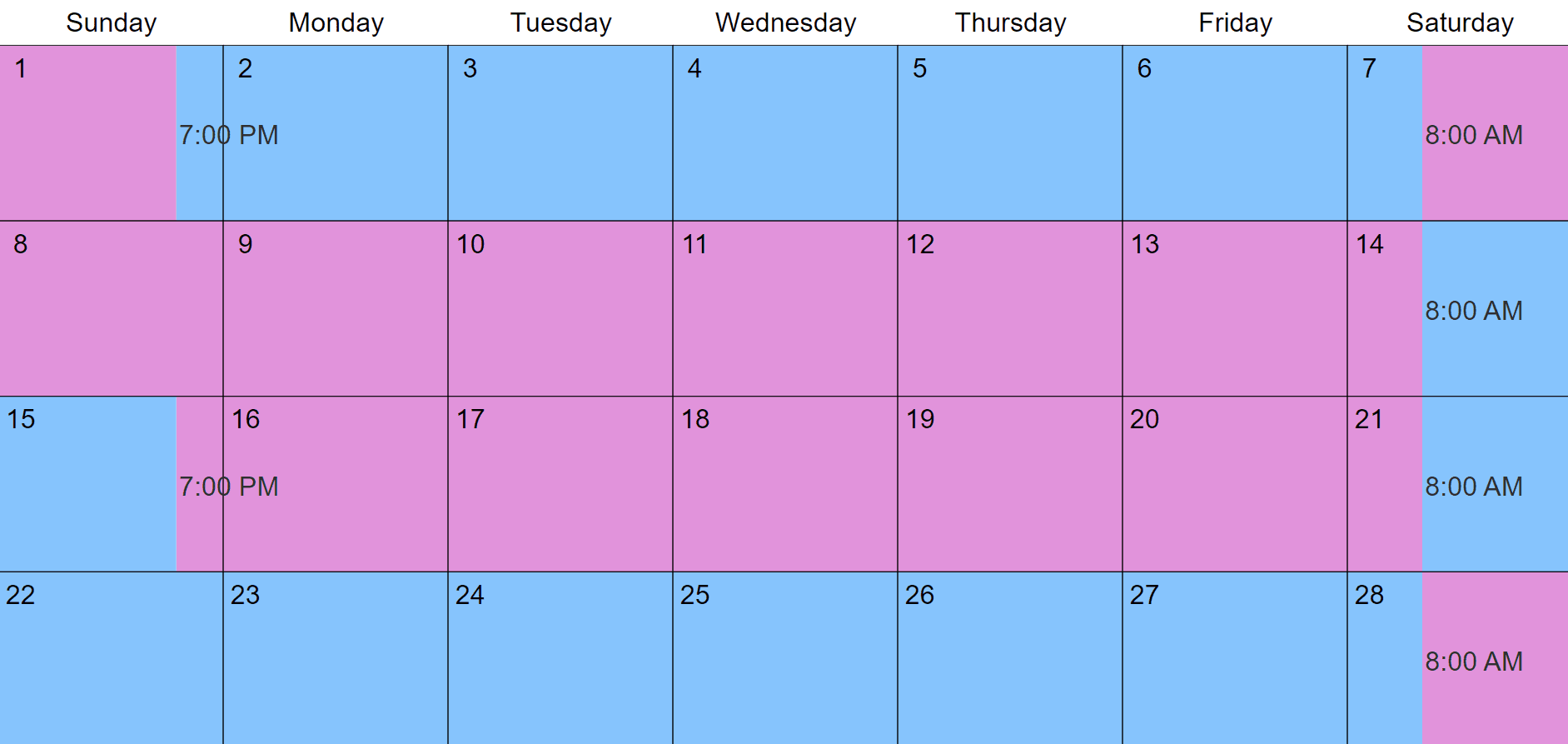 Use 3rd-party time
If you want, you can mark 3rd party time in your schedule when your child isn't with either parent, like during day care or school.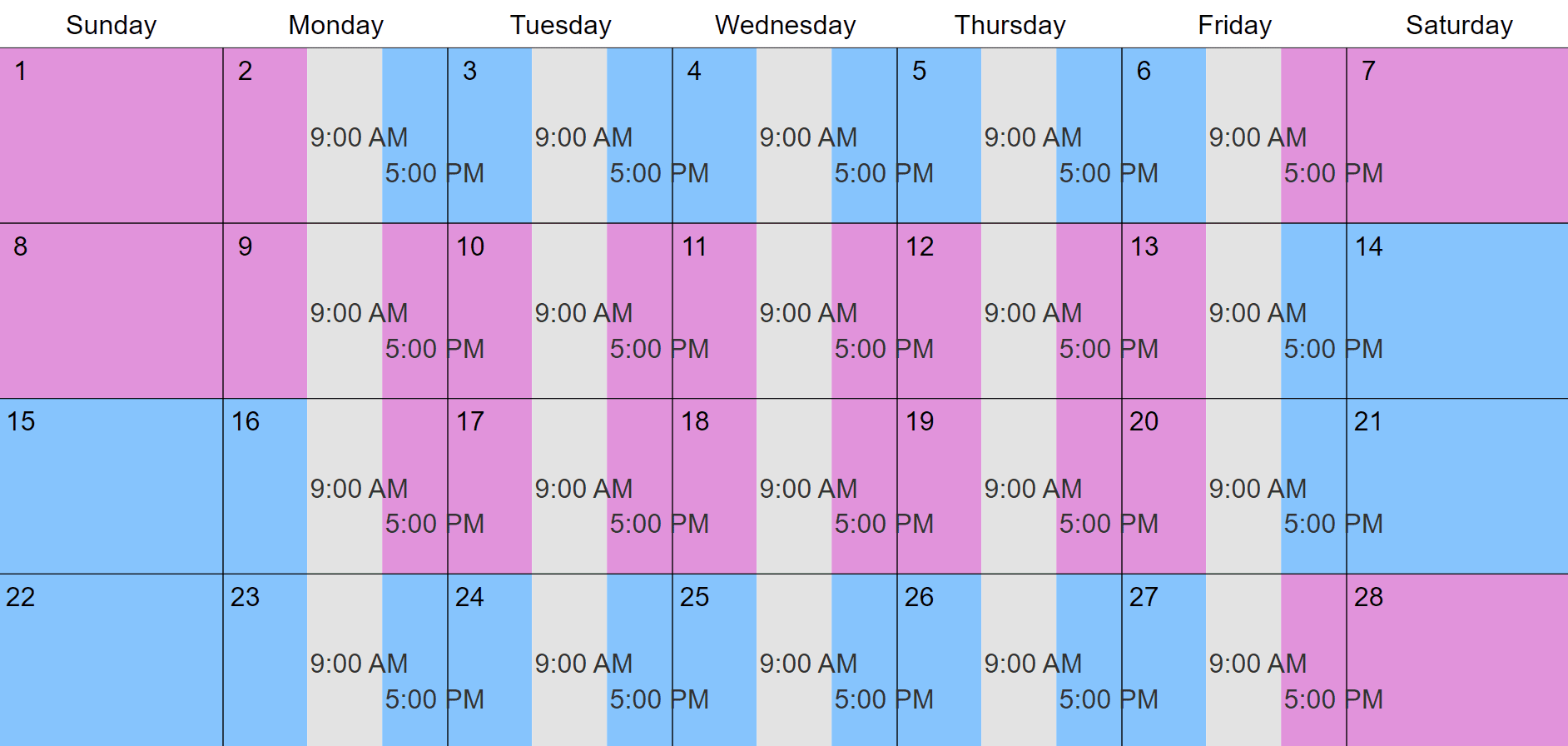 Calculate your time
As you make your schedule, a visitation timeshare calculator can show you the exact amount of time each parent has with the child. This helps you as you customize your schedule so you still have the parenting time split that you want.
Pros and cons of this schedule
Pros:
Parents get varied experiences with their child, thanks to midweek and weekend visits.
The equal parenting time may lead to less conflict over the schedule.
Parents can live farther apart and still share a 50/50 custody schedule.
Each parent gets long periods of time with the child, yet never goes more than a week without seeing them.
Cons:
Parents with a school-age child must both live close to the school.
Parents must keep each other updated on what is going on in school or other activities.
The child must adapt to living in two different homes.
The easiest way to make this schedule
There's a lot to think about when you build a parenting time schedule. You'll want it to address holidays and school breaks, give the right amount of time to each parent, and work for years to come.
The Custody X Change app makes it easy. Just follow the steps to make a common custody schedule. On Step 2, select the "two weeks each" button.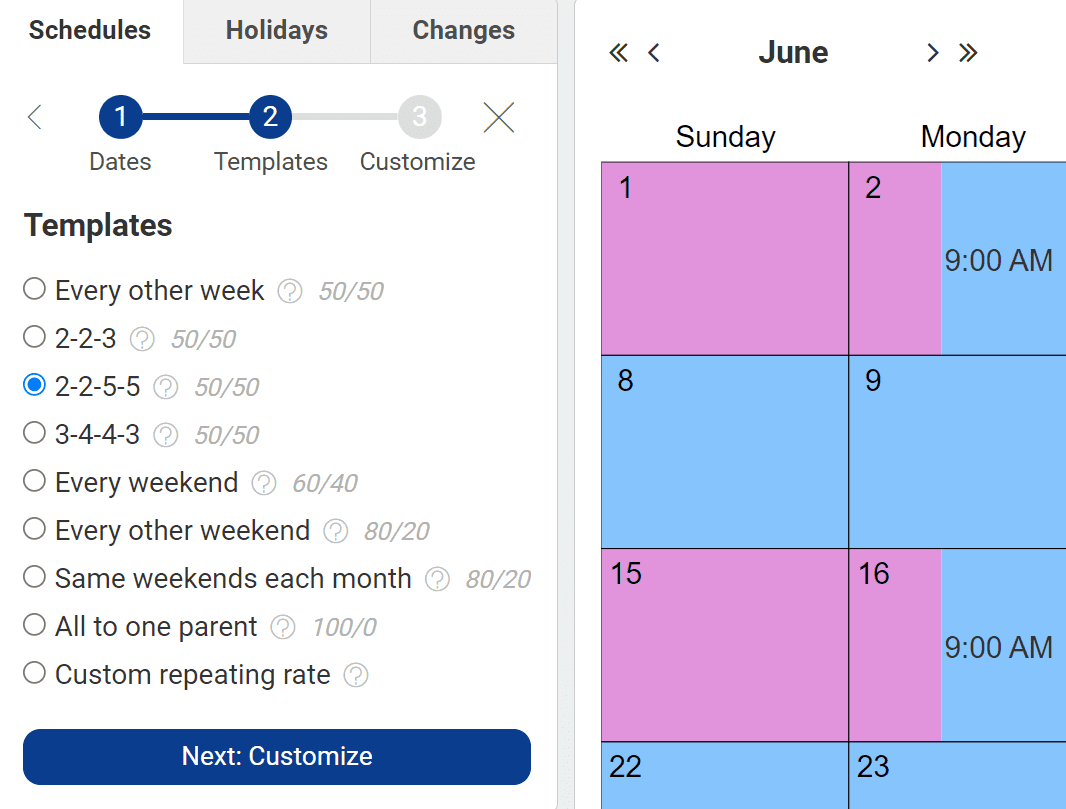 On Step 3, set the exchanges to happen on Fridays. (You can choose a different day if you want to treat that as the start of the "weekend." For example, you could exchange on Monday evenings if you have Tuesdays and Wednesdays off work.)
On Step 4, give each parent a weekend visit during the other parent's two-week block. Set the weekend visits to repeat every four weeks.
To make a custody schedule quickly and affordably, turn to Custody X Change. You'll get a written schedule and a visual calendar that meet your family's needs, as well as court standards.
Custody X Change is software that creates custody schedules and professional parenting plan documents.