5 Ways to Use the Custody X Change App in Pennsylvania
The Custody X Change app allows anyone in Pennsylvania to create their own parenting plans and custody schedules with guidance and flexibility.
It can help parents who are representing themselves, parents who are working with lawyers, and parents who are settling custody through mediation or collaborative law.
Custody X Change professional software is commonly used by lawyers and others working in family law, as well.
Below, find five ways to use the Custody X Change app in the Keystone State.
Custody X Change is software that creates parenting plans and schedules for parents or professionals.
1. Offer options to the other parent
It's difficult to explain the intricacies of a parenting arrangement out loud. Easily get a parenting plan and schedule down on paper with Custody X Change to help the other parent understand your concerns.
You should bring your Custody X Change documents whenever you discuss custody with the other parent, whether it's in mediation, a conciliation conference, a collaborative law meeting or on your own.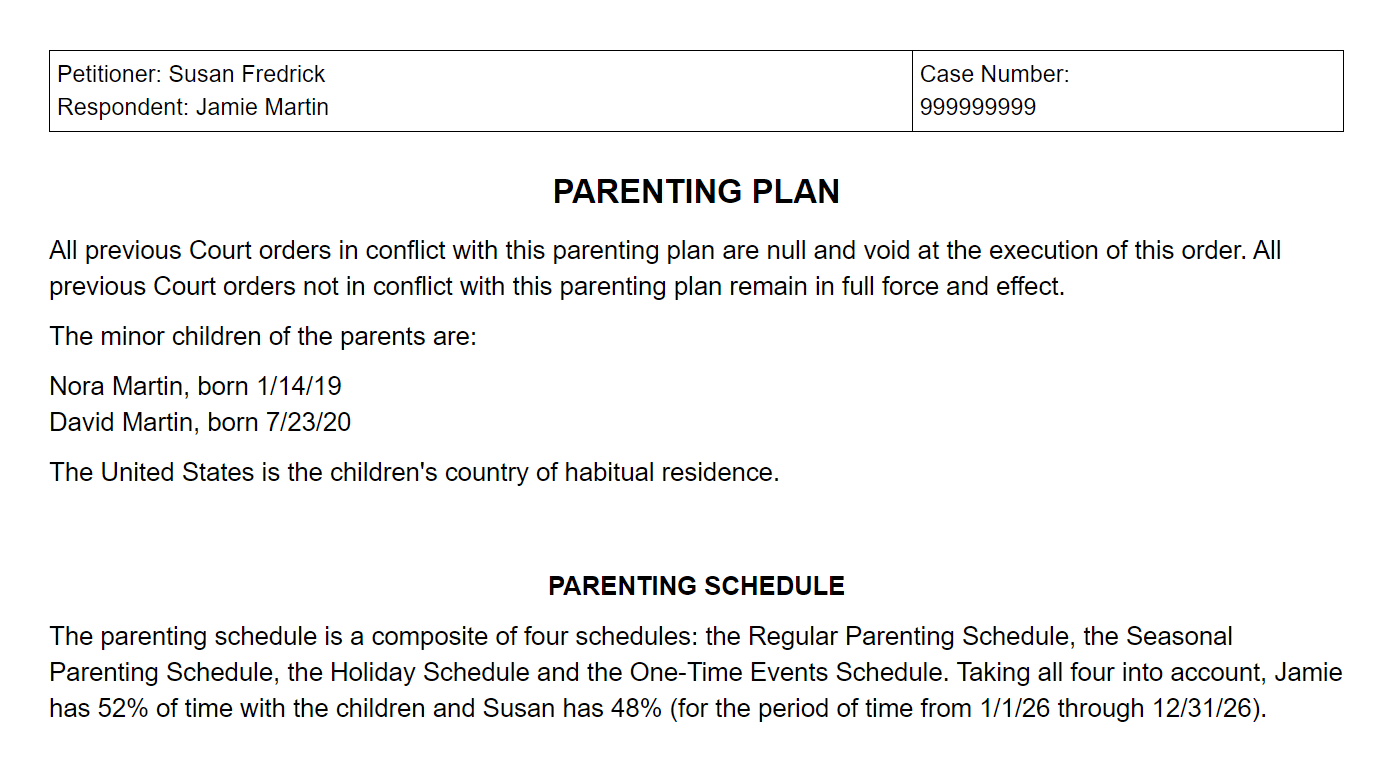 2. File a settlement
If you and the other parent reach an understanding, you can settle your case using the Custody X Change parenting plan template, a template from the state or county, or a combination of these options.
With Custody X Change, you get step-by-step guidance, customization and a color-coded parenting calendar.
3. Present information to the court
If you can't reach an agreement with the other parent, a conference officer will recommend details of a court order to the judge. If either parent objects, you'll have a trial.
Ensure the conference officer and judge understand your family's situation so you get the best possible custody arrangement for your child. Use Custody X Change to show them:
4. Track actual parenting time
Prior to getting a ruling, track your parenting time with Custody X Change to show the court who cares for your child hour by hour. Judges often like to maintain the balance of parenting time a family is used to.
After the court gives orders, use the app to compare the time awarded with the time you actually receive. Mark your calendar when a parent is late or cancels a visit, then instantly calculate the effect on your time. Data is crucial when you modify final orders and when a judge sets a child support payment.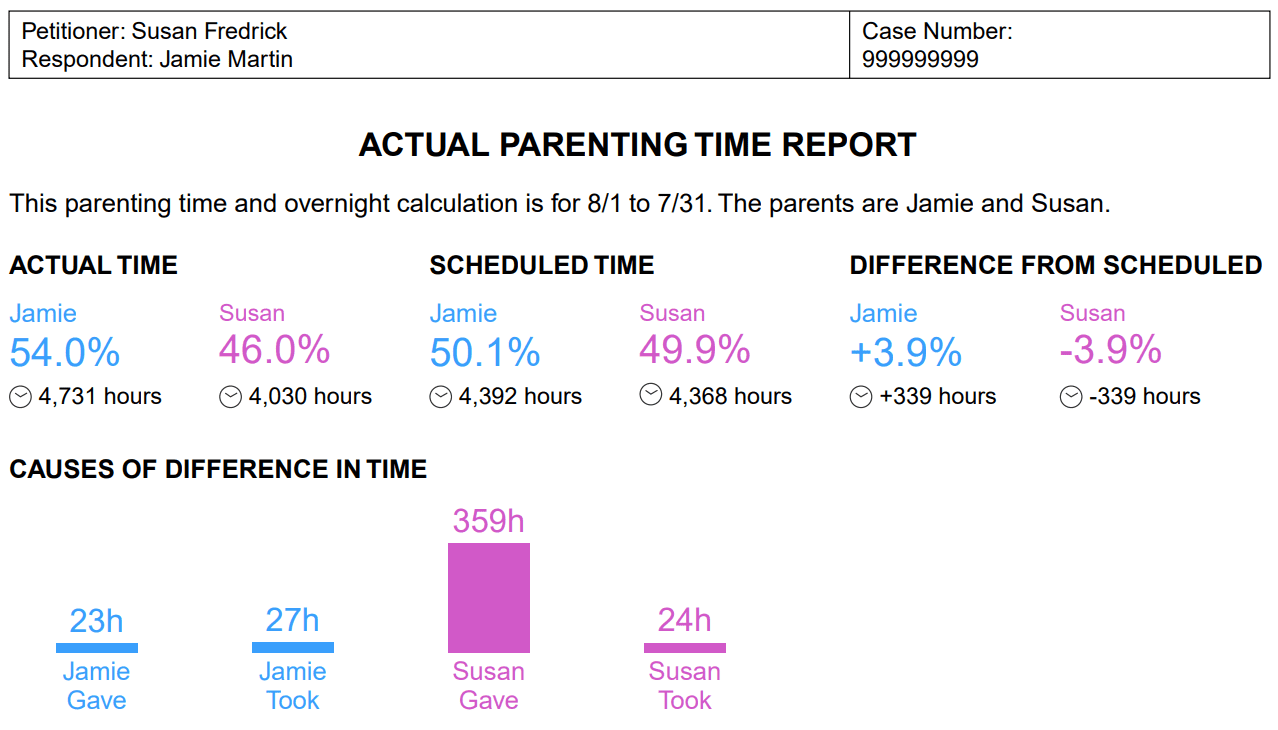 5. Implement court orders
It's essential you follow custody orders closely. If you don't, you could be held in contempt of court.
Custody X Change helps you understand and adhere to your court-ordered custody schedule through a shareable calendar. Push notifications mean you never miss an exchange, and the ability to export to other calendar apps (like Google Calendar and Outlook) means no more opening multiple windows to view your full schedule.
Custody X Change is software that creates parenting plans and schedules for parents or professionals.