Interstate Parenting Plans and Visitation Schedules
State jurisdiction over parenting plans
You must follow state custody guidelines and laws when you make your parenting plan. When parents live in different states, one of the states will have jurisdiction over the custody arrangements.
Visualize your schedule. Get a written parenting plan. Calculate your parenting time.
If you and the other parent agree on which state to file your parenting plan in, you should follow the guidelines of that state as you make your plan and custody schedule.
If you and the other parent do not agree on which state has jurisdiction over your custody arrangements, the Uniform Child Custody Jurisdiction and Enforcement Act (UCCJEA) determines which state has jurisdiction.
The UCCJEA says that a state court can decide custody arrangements only when at least one of the following is true:
The child has lived in the state for at least six months, or the child had lived in the state until a parent recently moved them.
The child has significant connections with people in the state, like relatives, friends and teachers.
The child is in the state because there is fear of abuse, neglect or abandonment if in a different state.
No state can meet any of the criteria above.
Only one state can issue a custody judgment. If more than one state meets the above criteria, the state that makes (or has already made) the first custody decision will have jurisdiction. Other states will enforce that decision.
You cannot move your child to a different state to give that state jurisdiction over your custody case. If you do this, you will be denied custody.
Creating interstate parenting plans and visitation schedules
Once you've determined which state has jurisdiction over your custody arrangements, you can make your parenting plan and visitation schedule.
When you and your child's other parent live in different states but still relatively close, you just need a standard parenting plan, and you have many options for your visitation schedule.
When your child must travel a long distance between parents (perhaps by plane), you need a long distance parenting plan. It should include information about how the child will travel, how the parents will pay for travel, terms for visiting the child at home, etc.

In a long distance visitation schedule, the child lives with one parent and visits the other. The amount of visitation depends on the family's situation and the needs of the child.
Relocating after a plan is in place
When a family has a parenting plan in place but one parent moves a long distance or to a new state, the parents must make a long-distance plan.
If you are the custodial parent and you are relocating, you need to check the terms of your current plan to see where you're allowed to move the child. If the noncustodial parent does not want you to move, you may have to go to court to sort it out.
The easiest way to make an interstate parenting plan
Creating a parenting plan can feel overwhelming, especially when parents are in different states.
Use technology to take guesswork out of the equation. The Custody X Change app walks you through each step of creating a comprehensive parenting plan.
In the app, choose from more than 140 popular parenting provisions in more than 25 categories, all written in standardized legal language that's accepted across state borders.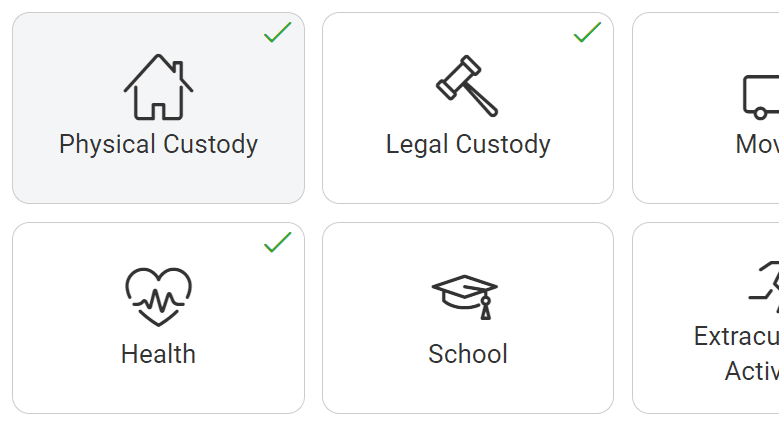 The result is a professional document that demonstrates your competence as a parent and secures your child's future.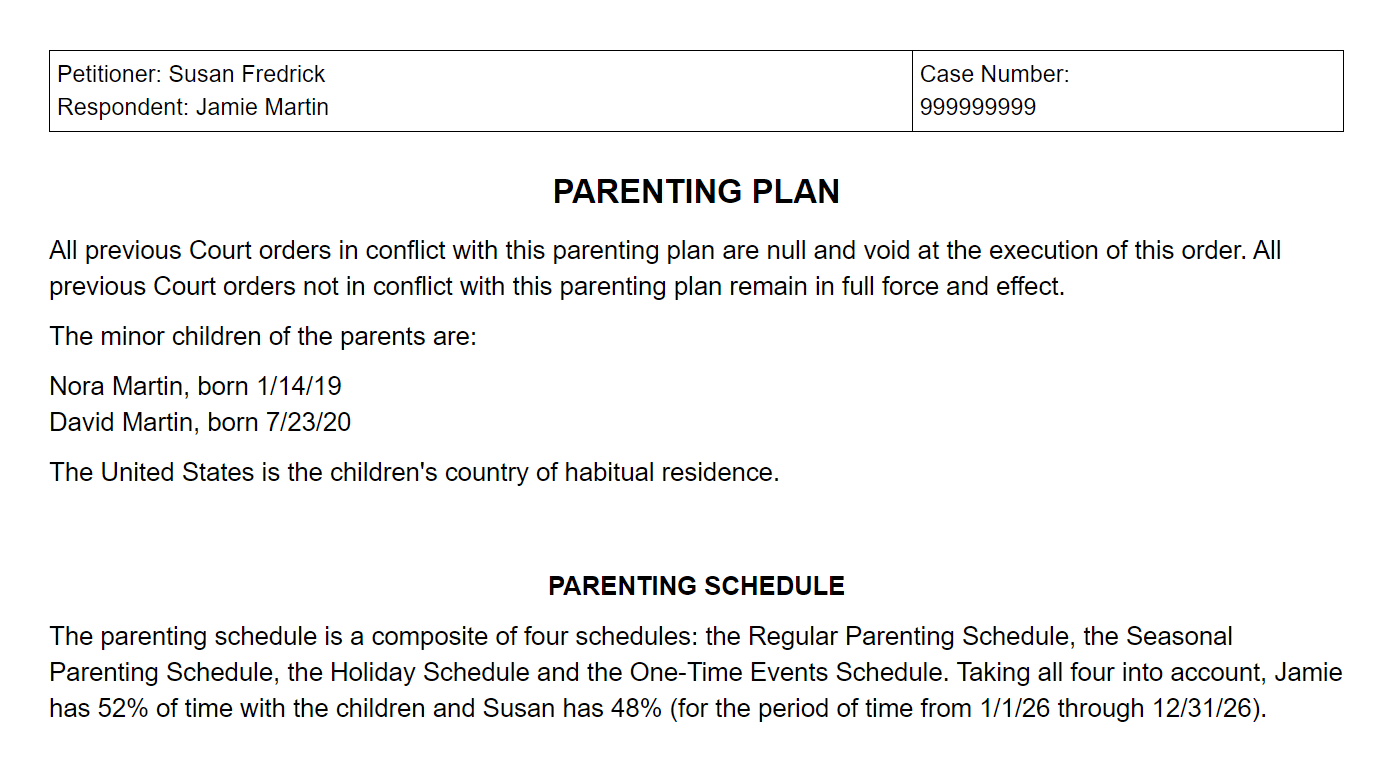 Visualize your schedule. Get a written parenting plan. Calculate your parenting time.