Negotiating Your Parenting Plan Successfully
Parenting plans and schedules work best when parents work through disagreement to make custody arrangements they both support. Since each parent has different ideas, parents need to negotiate with each other to make a successful plan and schedule.
Custody X Change is software that creates parenting time schedules and parenting plans. You can use the software to help you negotiate a plan with the other parent.
Here are some ways the software can help your negotiations.
Explore schedule options
Looking at schedule ideas, seeing how different schedules look in the calendar, and customizing schedule templates can help you find a schedule that both parents support.
A timeshare calculator can also help you because both parents can see how much time they get with the child in various schedules.

As you negotiate, you can make a few different schedules to print and show the other parent. You can then use feedback from the other parent to make new schedule ideas until you find something you both like.
You and the other parent can also sit down together to explore schedule options. Using a neutral tool may help you focus on finding solutions for your schedule rather than getting sidetracked by other topics or arguments.
Choose provisions for your situation
Provisions are rules and guidelines about various topics that make your plan effective for your child, both parents, and your circumstances.
You can look through provision ideas to see what applies to your situation. You and the other parent can then discuss issues further so you have rules in your plan that both parents like and support.
You can also look at options for sharing and dividing legal custody so that each parent feels secure about the arrangements.
Provide visuals of your plan and schedule
Clear visuals of your plan and schedule can help you quickly and easily explain your ideas to the other parent.
You can print and show the other parent:
Calendars that show when each parent has the child
Holiday schedules that show how holiday time is divided
Parenting provisions and guidelines
Complete parenting plans with the schedule in legal terms and parenting provisions
Timeshare percentage reports that show the time each parent has the child
Track to see what works for your plan
While you and the other parent are negotiating, you can track parenting time so you know what works and what doesn't work.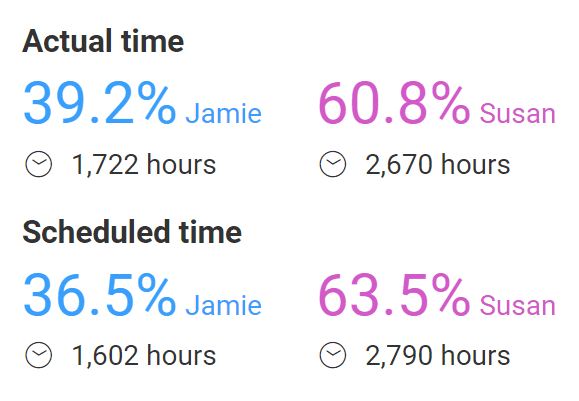 You can also keep a custody journal before, during and after negotiations.
These tactics can help you make a better final parenting plan and give you documents to show the other parent when you ask for specific changes.
Tips on making the negotiation successful
Here are some tips to make your negotiations successful:
Focus on putting your child's needs first
Refrain from negative comments and accusations toward the other parent
Be prepared to compromise and take time to consider what the other parent is saying
Listen to the other parent and find out what is important to the other parent
Be business like: courteous, professional, and on topic
Plan on meeting several times
Schedule specific times and places to meet
Learn your state custody guidelines so your plan follows the law